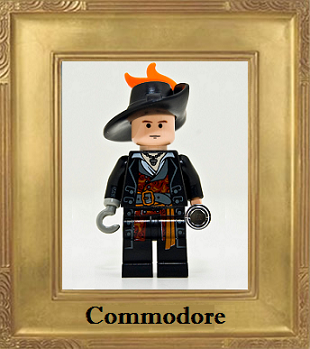 Big Cam is 27 years old at the time of writing and lives in one of the most boring places on earth, Fargo North Dakota, USA. (Less like the movie) It gets hot in the summer and subzero in the winter. As a child he loved LEGO, every birthday, or Christmas you would see LEGO's wrapped in his presents.
Back when he was young, sets were limited and there were not bundles of new themes every year. So his primary collection was of Pirates, Elves, City/Town, and Space. Big Cam started to get older and started to grow out of LEGO's, or so he thought.
No one knows for sure but somewhere around 1999 when he was in his junior year of high school, Big Cam discovered Star Wars again. He had always been a fan of the movies but nothing you would call obsessed. After the release of the new Star Wars movies, episodes I, II, and III, he became an official SW nerd. If he only would have known to check out LEGO at that time.
Around 2006 he stumbled across the toy isle at his local Target and noticed LEGO Star Wars, he thought what a cool concept. He loved Star Wars, and remembered how much he loved LEGO's a a child. He randomly bought set 7656: General Grievous Starfighter, thinking those little lightsabers are cool. Well he got home and put it under his bed, and moved on. The set was always in the back of his head, and over the next few weeks, he found himself going back to the toy aisle to browse what else LEGO had to offer. One thing led to another and from the later part of 2006 till now, he has bought every LEGO Star Wars set that he finds interesting.
Fast forward to the present, if he is such a big Star Wars fan, why is he blogging at classic-pirates.com? That's easy, Zorro placed a call for new blood in the Shipyard to help blog at classic-pirates.com, and he answered, but still why? Although most of his expedable finances go towards SW LEGO, the Pirates line holds a very firm position in his love for LEGO. Not knowing that the Pirates line in 2009 would end so abruptly, he didn't buy any so the only Pirates he has are from the golden age of the Pirates line 1989-1996.
If there is one thing he loves is seeing all the incredible MOC's and custom Pirate designs made by the LEGO community, so what better way to show that love then to blog about it on a well known LEGO pirate blog. He is a Teacher in Eurobricks Reviewers Academy after only a month and a half of student reviews, so great reviews come second nature to him, and as a blogger he gets to review other peoples work, what could be better!
Related Pages