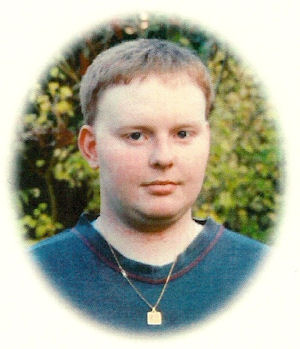 In loving memory of Dieter De Vos – aka Zorro
April 15, 1983 – January 16, 2011
From the time Dieter De Vos was a little child he loved LEGO, especially Pirate LEGO.  His love for this theme would later prove instrumental in the development of the worlds biggest Lego Pirate AFOL site, Classic-Pirates.com.
After lurking for more than half a year, Zorro finally decided to join Classic Pirates and Eurobricks.  He discovered these websites while searching Google for information and pictures of Napoleonic armies made entirely out of LEGO, and was excited to discover Bonaparte's amazing French and British armies.
You can only imagine the look on his face when he found out that very man whose army led him to this forum lived practically next door! After all, with Eurobricks being such an international forum, what are the odds?
He fell in love within moments with Eurobricks. Especially the Pirates forum, Classic-Pirates.com, the History and Adventure forum and the Reviewers Academy itself, following and taking part in topics and discussions nearly every single day! Less than 14 days after he had joined Eurobricks, he asked permission to enter the Academy and his first review (6271 Imperial Flagship), was finished before the end of September, only demonstrating his love for writing…
The Pillage the Village Contest was one of the many initiatives that expanded his desire to become even more active in these forums, and he even eventually took part in the Creative Critic and Small MOC divisions.
After being impressed by his dedication to the forum and his tenacity for following through,  former Lord Admiral Mister Phes, founder of both Classic-Pirates.com and  Eurobrick LEGO Pirates Forum, invited Zorro to become more actively involved in "The Shipyard".  The Shipyard being a hidden subforum in which Eurobricks staff and Classic-Pirates.com  recruits produce conent for the Pirates forum and Classic-Pirates.com blog.
Further impressed by his performance, Mister Phes decided to extensively train Zorro as an Admiral, somebody capable of managing both the Pirates Forum and the Classic-Pirates blog.   Evidentially this was just too good to say no to so Zorro agreed and became the first 'Vice-Admiral' of Classic-Pirates.
A few months later Mister Phes announced his partial retirement and Zorro stepped in to becoming the new Admiral and leader himself. Mister Phes still continues to support and innovate Classic-Pirates in his new position of Governor.
Throughout his tenure as Admiral, Zorro made phenomenal contributions to Classic-Pirates.com and Eurobricks.  Involving himself in the many tasks, ranging from fundraising for contests to training new recruits to write blog articles.   He was also strongly involved in the social aspect of the forum and attended the Eurobricks Event in Gunzburg in 2009.
Zorro, we thank you for the many hours you contributed to our community and we shall deeply miss you.