Eventually the beginning of this page will describe scheduling posts from within the posts themselves.
---
Scheduling Posts Outside of the Post
It is not necessary to Schedule Posts by editing the post, to do so:
Go to All Posts and move your mouse cursor of row of the intended post.
Click on the Quick Edit link.

This will reveal the post's options and allow you to edit the Date: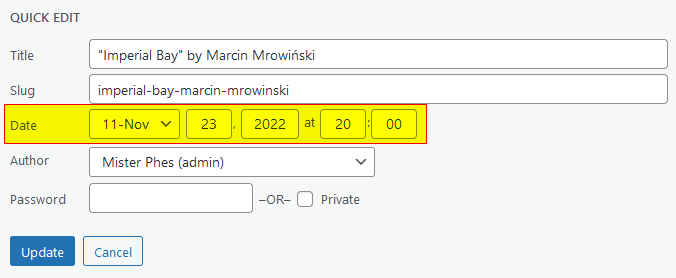 After you've entered the new Date click the Update button.
---
What Next?