Downloading Images from LEGO Ideas
The following guide demonstrates how to download the highest quality images available from submission webpages on the LEGO Ideas website.
The images you see when the webpage initially loads are not the images with largest dimensions available.
---
Step 1: Load the Submission Webpage
Using Imperial Brigantine "Dolphin" by LM71Blackbird as example.
Right click on the image you wish to download and select Open image in a new tab from the Drop Down menu.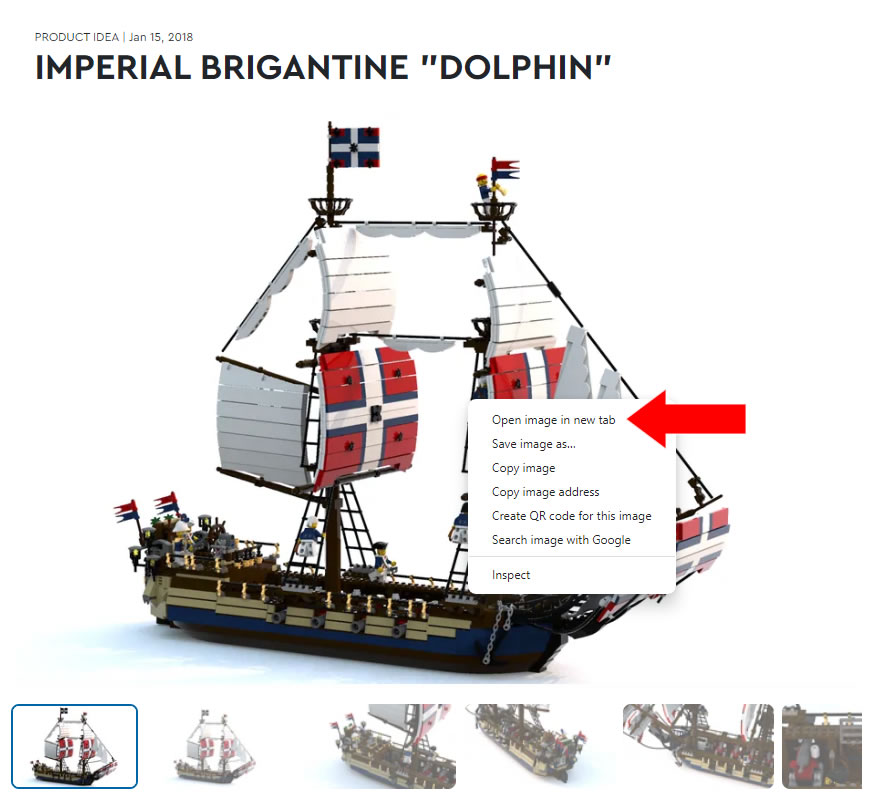 ---
Step 2: Modify the URL
In the new tab which opens observe the resize parameter in the URL in your web browser's Address Bar.

Replace the numbers with dimensions larger than those you require and press Enter.
---
Step 3: Download the Larger Image
Once the larger image has fully loaded, right click anywhere on the image.
Click Save image as in the Sub Menu which appears and save the image to a convenient location on your device.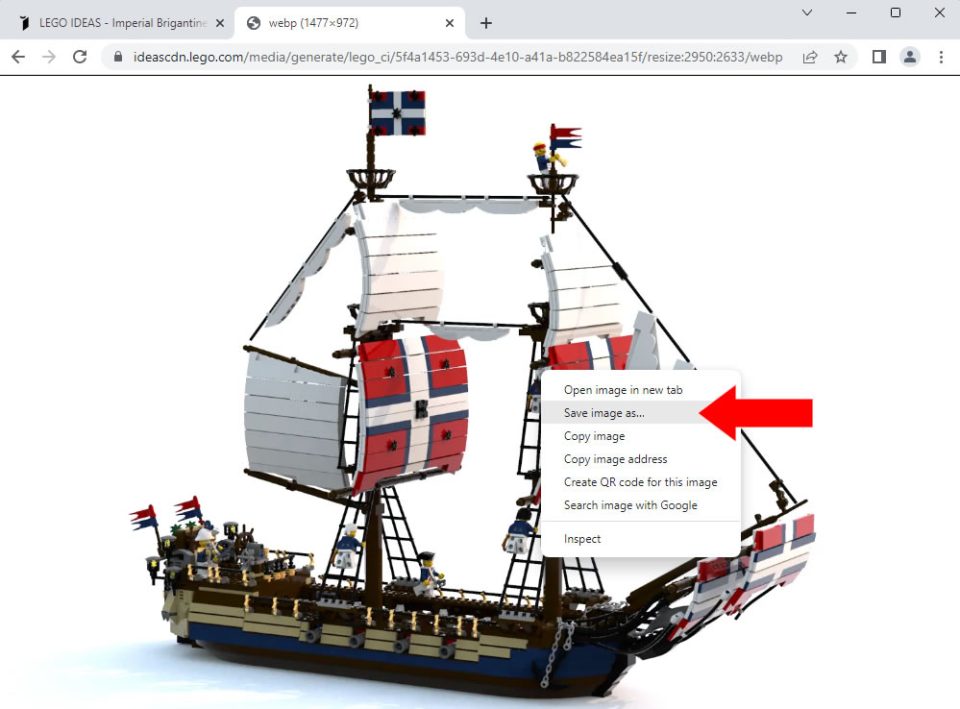 ---
Step 4: Repeat for Remaining Images
Close the newly opened tab and return to the LEGO Ideas submission webpage.
Using the thumbnails beneath the main image, navigate to the desired image by clicking on it.
After the selected image has loaded, repeat Steps 1-4 until you have acquired all the images you need to download.
You may need to manually drag the thumbnail strip left to reveal more images.
---
Important Note
If you enter image dimensions which are higher than the largest available image size you will receive an error.

In this case, enter smaller dimensions. It may require trial and error to determine the optimum dimensions.
---
What Next?