Saturday, October 11th, 2014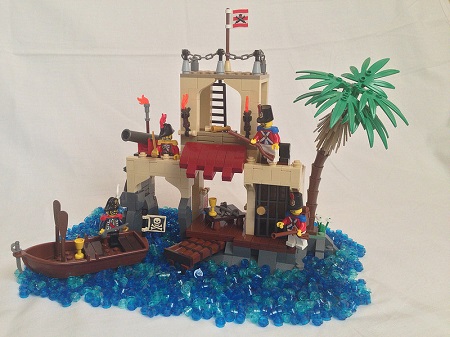 With the eminent return of LEGO Pirates, we're starting to see more and more classic pirate sets redesigned, and they're truly works of art! This one, done by Robinson is particularly amazing because it's instantly recognizable as set #6263, however it exhibits advanced build techniques, as well as more realistic colors.
Head over to the forum to view more of 6263 Imperial Outpost Redesigned!