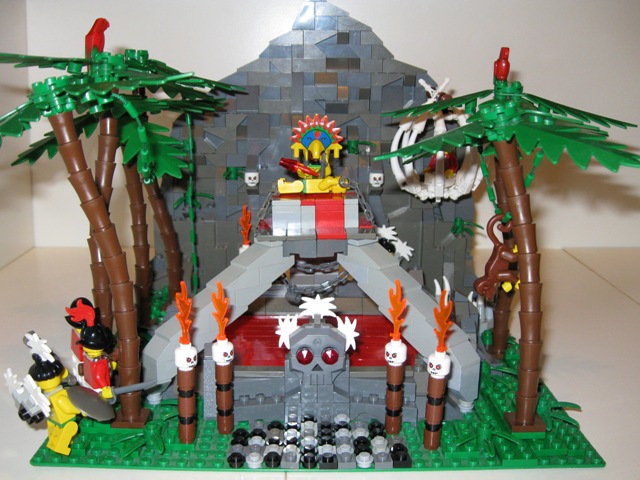 An intrepid explorer crawled their way through the forgotten, dark and dusty tunnels beneath the LEGO Pirates Forum.  There, in the light of a flickering torch he accidentally bumps an OLDER TOPIC!  Expecting the entire tunnel to collapse upon him, much to his surprise, he realises he's unearthed a long lost Aztec-themed MOC! I don't know about you but I'm a sucker for anything Mesoamerican.  Eurobricks member and BrickWarriors founder, Thrash created this excellent scene depicting ritual human sacrifice complete with custom torsos and weapons.  If you're into that (come on, who isn't?), this is a MOC you'll want to check out!
Take a moment to stop by the Pirate MOC Forum and send your regards to chap laying on the alter of the Aztec Sacrifice – but be quick! He doesn't have long to live!

---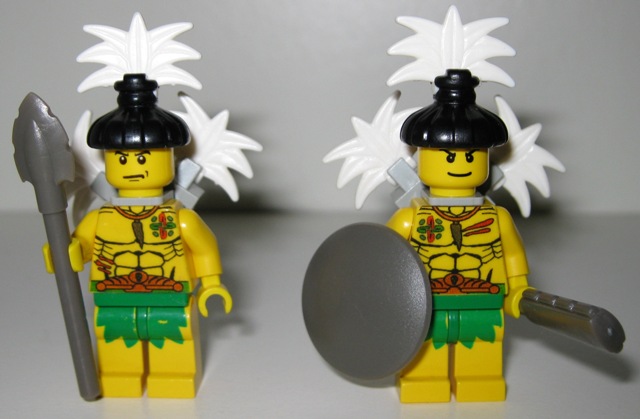 Thrash Writes:
Ever since I got my hands on some of the new BrickForge tribal swords and spears, I've been wanted to build some Aztecs. I had some free time to build recently, so this was the result: Aztec Sacrifice!
---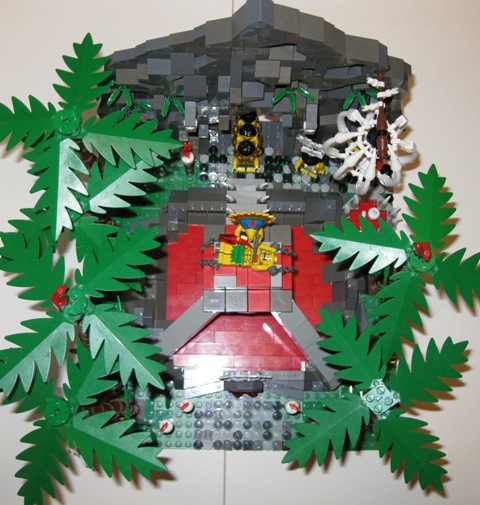 The Story
The Aztec Priest slices into the first sacrifice and begins tearing his heart out. Meanwhile, three more victims nervously wait, knowing their fate will soon be sealed. Watching from above, a captured Spaniard sits in a cage wondering what will become of him. He feels momentary relief when a couple of his loyal friends arrive to launch a rescue attempt… but unfortunately an Aztec Warrior has crept up behind them…
After each sacrifice, the bodies are discard into the bloody pit below, until eventually, the bones accumulate and spill out into the little pool to the side. A truly macabre sight!
---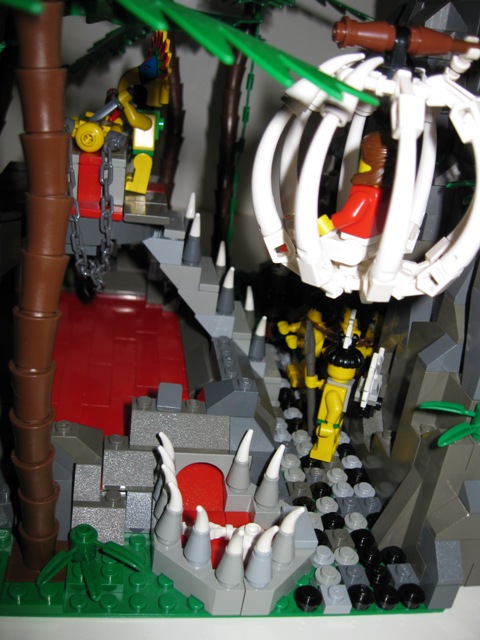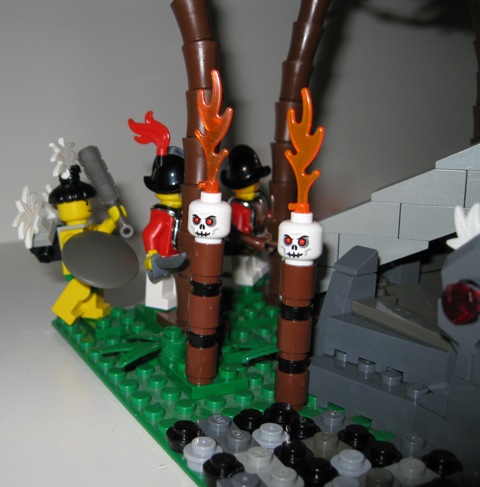 About the Builder…
Thrash (aka Ryan Huage) is the founder of BrickWarriors, a company which designs third-party accessories compatible with LEGO® minifigures. The products are manufactured with the the same high quality plastic that the LEGO Group uses and are designed for perfectly compatibility with your minifigs. So if there's a particularity weapon or tool they're lacking, take a look on the BrickWarrior website – they may have just the thing you're looking for!
---
In addition to creating customs, Thrash also builds MOCs, so take a look at his Brickshelf for more great creations.