Sunday, November 23rd, 2014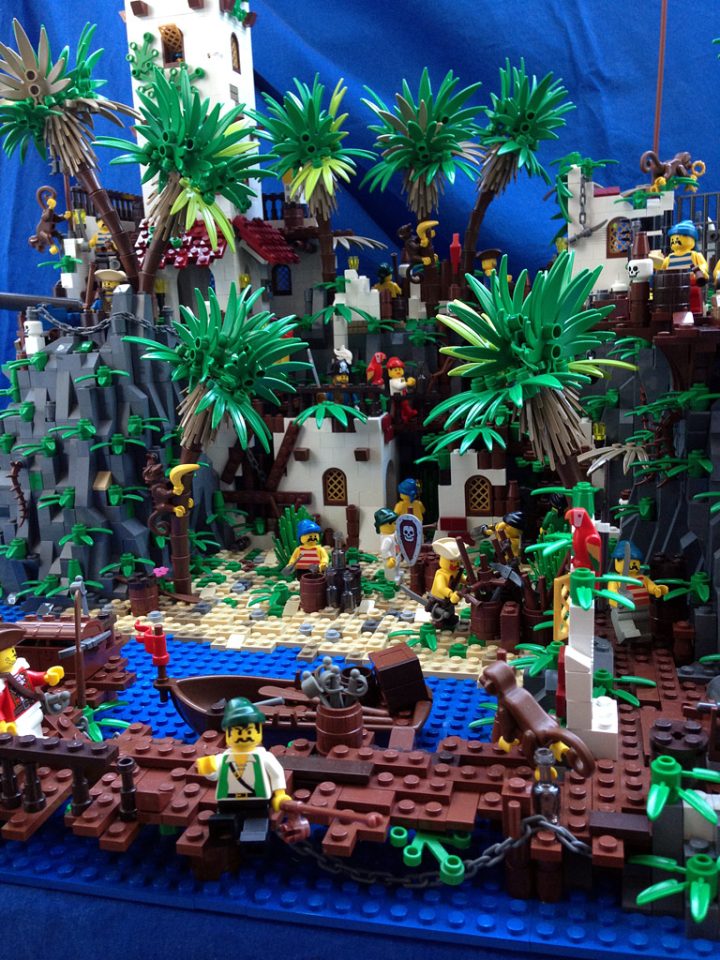 "Old forgotten guard tower, known as La Torre Olvidada is located somewhere in the Caribbean. For a long period it has belonged to the Spanish armada. After a long siege it has been abandoned, and some years after the Capt. Cristóbal and his men found their hideout there. When they aren't busy drinking rum, they take off from there to steal the gold, using the island as the storage for their loot."

Stop by the forum and comment on La Torre Olvidada by Ultimo!
Ultimo Writes:
"Hello everyone at Classic Pirates, I would like to present my new MOC, as you can see from the following images, it is a pirates island."
«Old forgotten guard tower, known as La Torre Olvidada is located somewhere in the Caribbean. For a long period it has belonged to the Spanish armada. After a long siege it has been abandoned, and some years after the Capt. Cristóbal and his men found their hideout there. When they aren't busy drinking rum, they take off from there to steal the gold, using the island as the storage for their loot.»
I hope you will like my island, more photos can be seen on my Flickr.