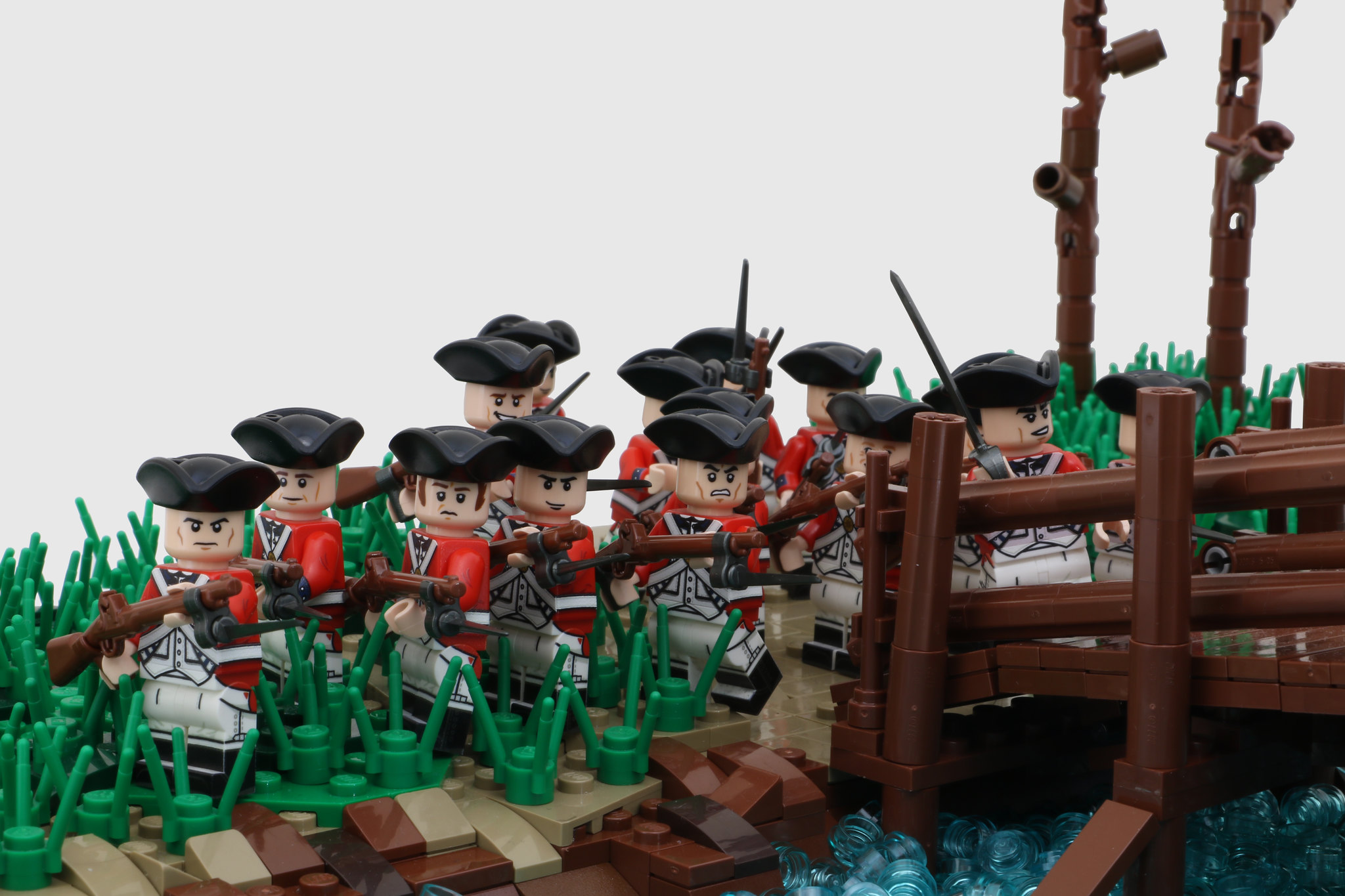 On April 18th, 1775 the British Redcoats attempted to cross North Bridge on the outskirts of Concord.  Using nothing but LEGO, the highly skilled A_Goodman has recreated the battle which marked the first day of the American Revolution.
Alert the minutemen and check this one out in the LEGO Piraes Forum!
---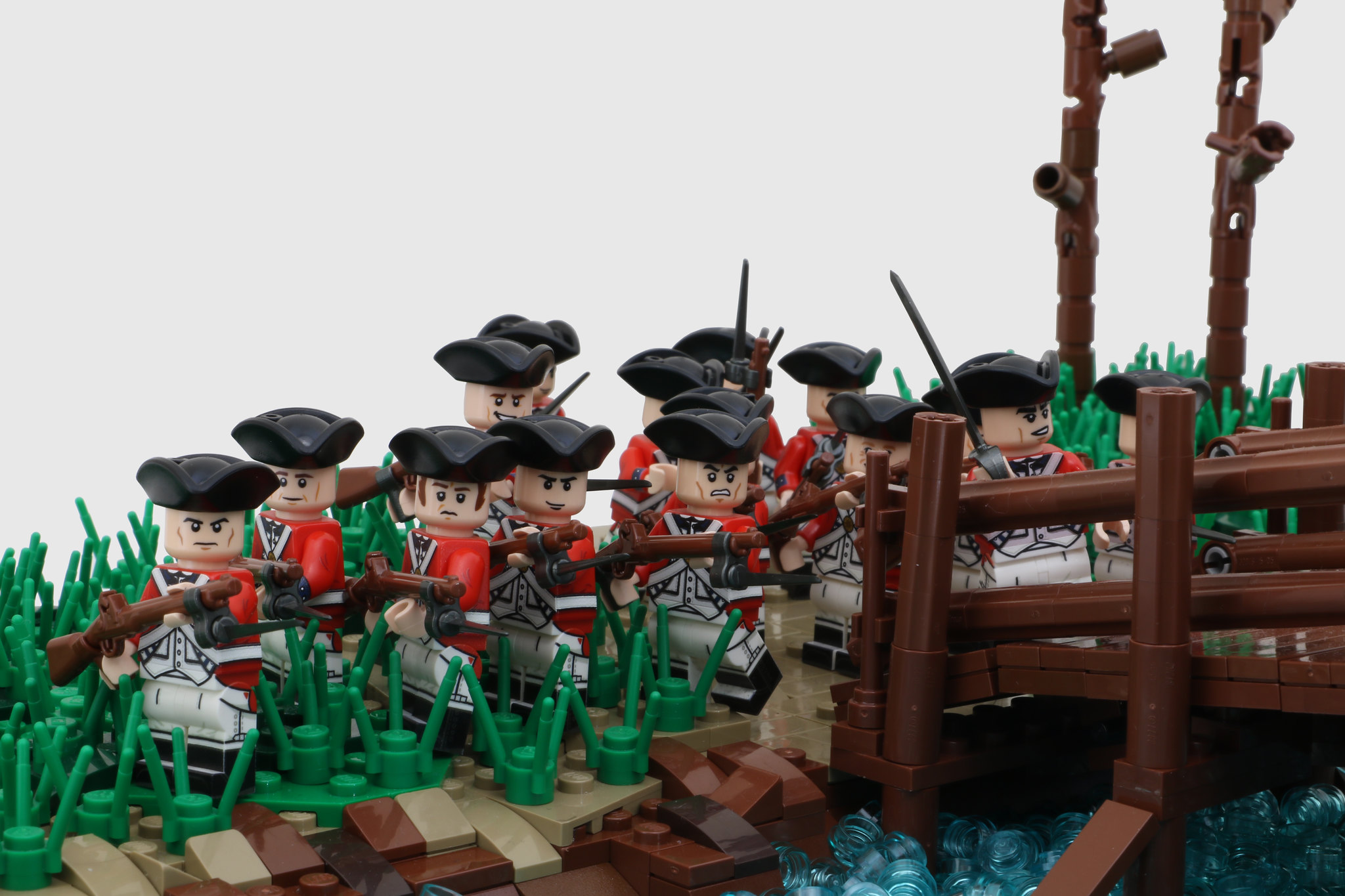 ---
A Goodman writes:
I figured as the Revolutionary War took place during the Age of Sail this was a good forum for this build.Based on the painting the build was inspired by I like to think that the early Spring trees experienced an extra rough New England Winter that year.
---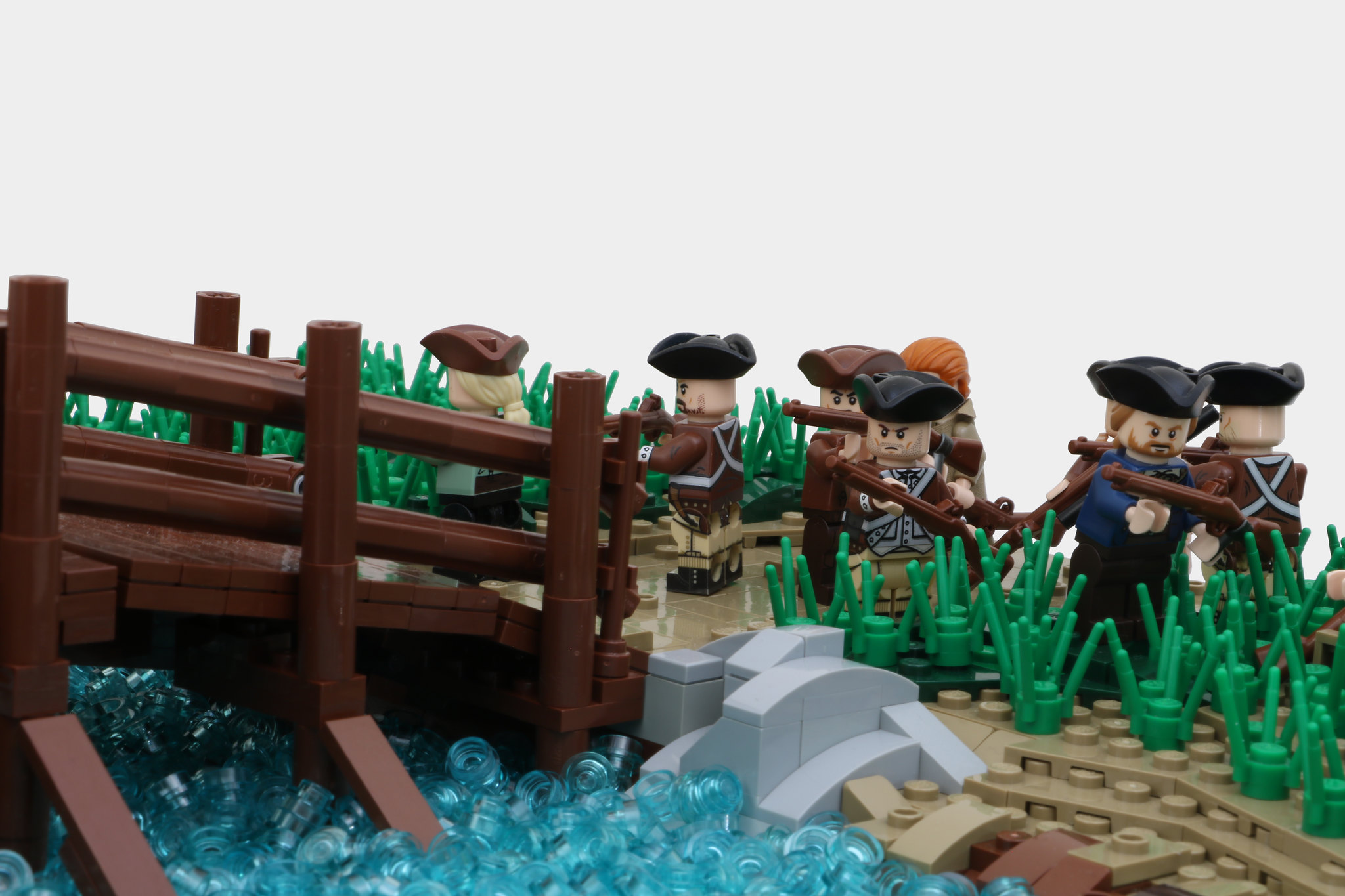 ---
About the Builder…
Nicholas Goodman is another talented MOCer who focuses on military themed creations, both recent and historic. You can admire his work ranging from the Roman Empire to the Gulf War on Flickr.