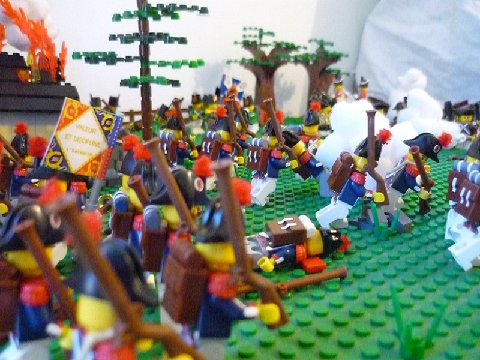 Austerlitz, 1805. Austrian an Russian soldiers are on the Pratzen heights. They can't see much through the fog. Suddenly the fog disappears and they see a giant French army! But it's too late already and Napoleon wins this part of the battle.
This is the scene michaelozzie has made with Lego. The soldiers are made with the smallest details and there is a lot of smoke and action in it. It looks very realistic, there's even a soldier who's leg is shot off! This is again an entry you can't miss!
Discuss French attack on the Pratzen Heights by michaelozzie now!