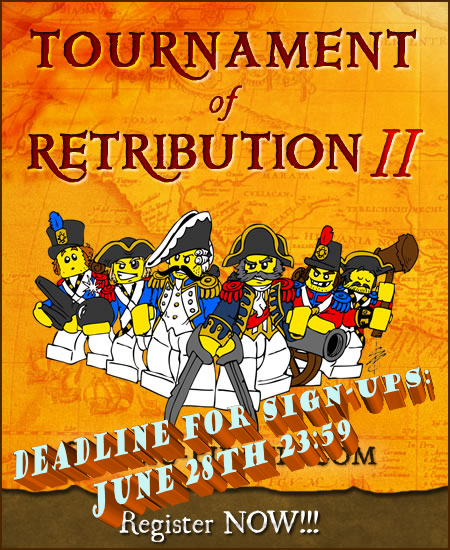 Have you always wanted to kick those Redcoats? Do you always laugh when you see some Bluecoats getting slaughtered? Then don't hesitate and sign up for the Tournament of Retribution II now! The last day to do that is june, 28th so please hurry and you will be just on time to make fun of the other side! There are a lot of prizes to win and basically you need nothing more than 1 bluecoat and 1 redcoat (and a photocamera). So this is your chance to prove your loyalty to redcoats/bluecoats!
Sign up for the second Tournament of Retribution now!
And make sure to read the rules and check out the fantastic prizes!