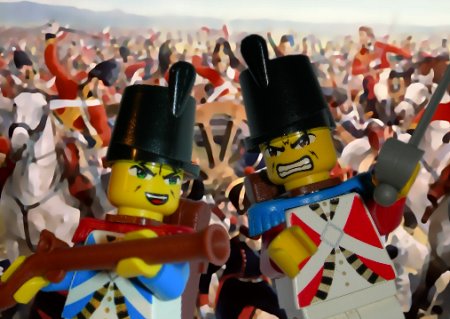 The sparring of Redcoat and Bluecoat fans that has engulfed the Pirate Forum in recent weeks has reached a climax: Lead by Commodore Hornbricker and Martin Super respectively, the two opposing factions will march to war! Each team will produce a variety of vignettes depicting utter slaughter, torture and humiliation of their opponents, to be decided by public vote, until one team emerges victorious!
If you're feeling a little more civilised, why not simply throw slander at the enemy in the Redcoats vs Bluecoats thread?
Or are you curious as to who each faction represents? Join the discussion in the Pirate forum now!