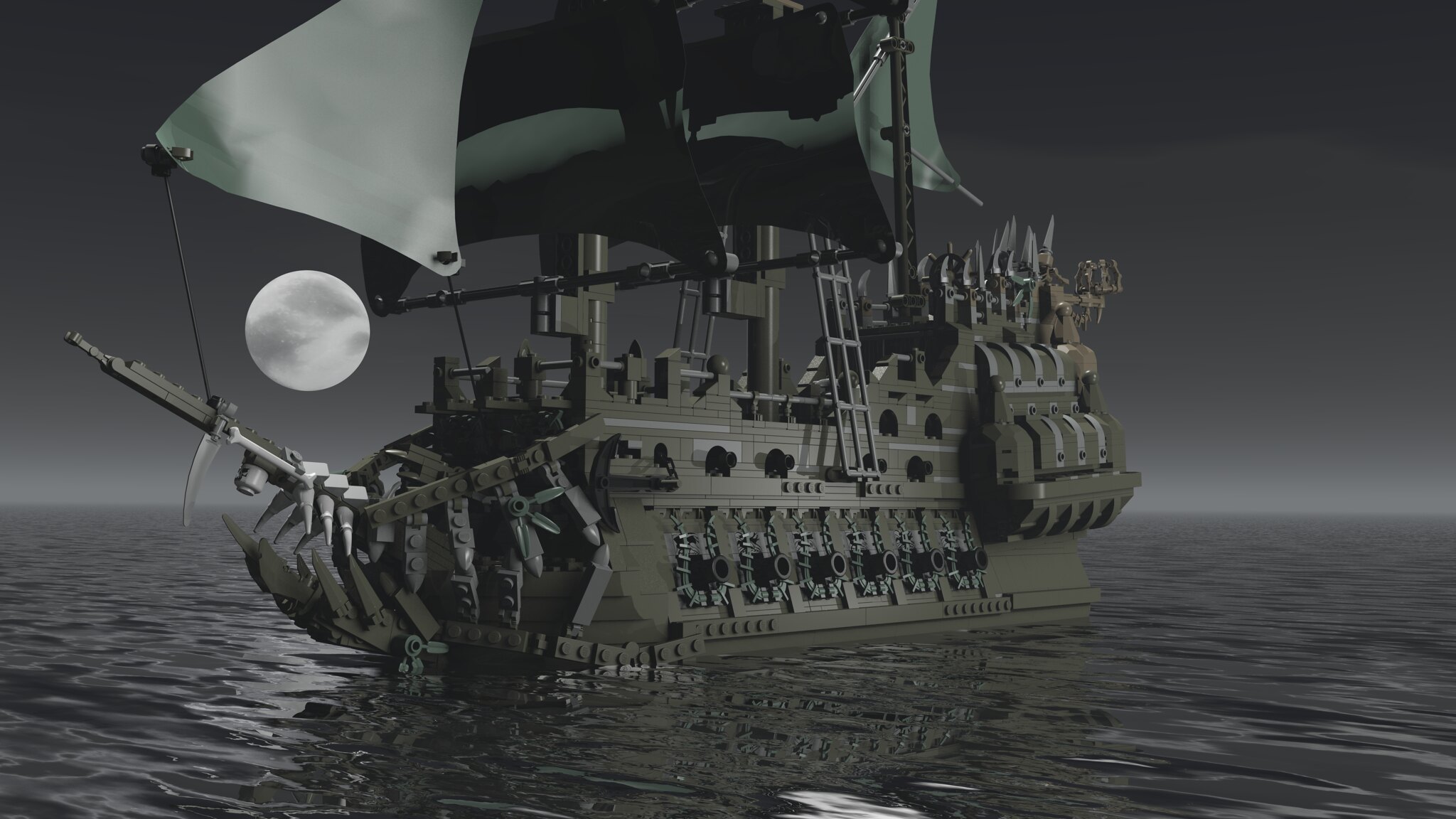 Back in the June of 1719… Ummm… June 2019,  ZedKay shared a remarkable build of the Flying Dutchman from the Pirates of the Caribbean film series.
Comprised of 2,535 pieces, this ship is packed full of exciting details and play features! It  is even drawing close to the 1000 supporters milestone almost reached 4,000 supporters on LEGO Ideas but unfortunately the project is now "Archived".
So don't be dragged into the murky depths down to Davey Jones' Locker, go check this out right now in the LEGO Pirates Forum!
---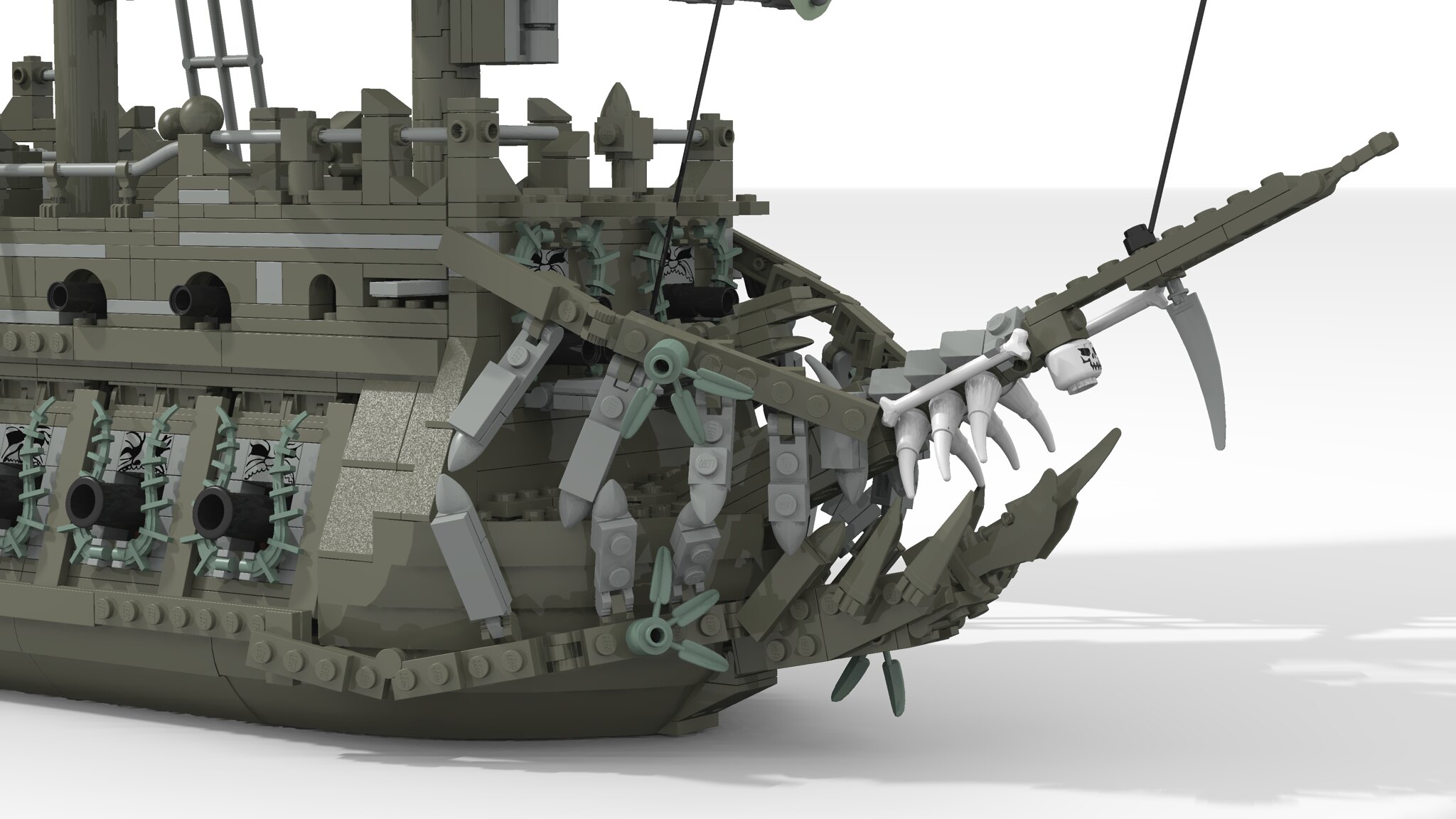 ---
ZedKay Writes:
Hello fellow builders,

I present you the Flying Dutchman, the infamous ghost ship from the Pirates of the Caribbean film series, in LEGO!

The idea came to me a year ago, while I was sitting at my desk when I cast me eyes upon the 3 official LEGO POTC ships on the top of my shelf: The Black Pearl, The Queen Anne's Revenge, and The Silent Mary. For years I had been waiting for LEGO to release a Flying Dutchman, but to no avail it never came out. Determined to build the ship myself, I embarked on an exciting, challenging but rewarding journey to produce a MOC which would take up its rightful place among my fleet and make it complete.
---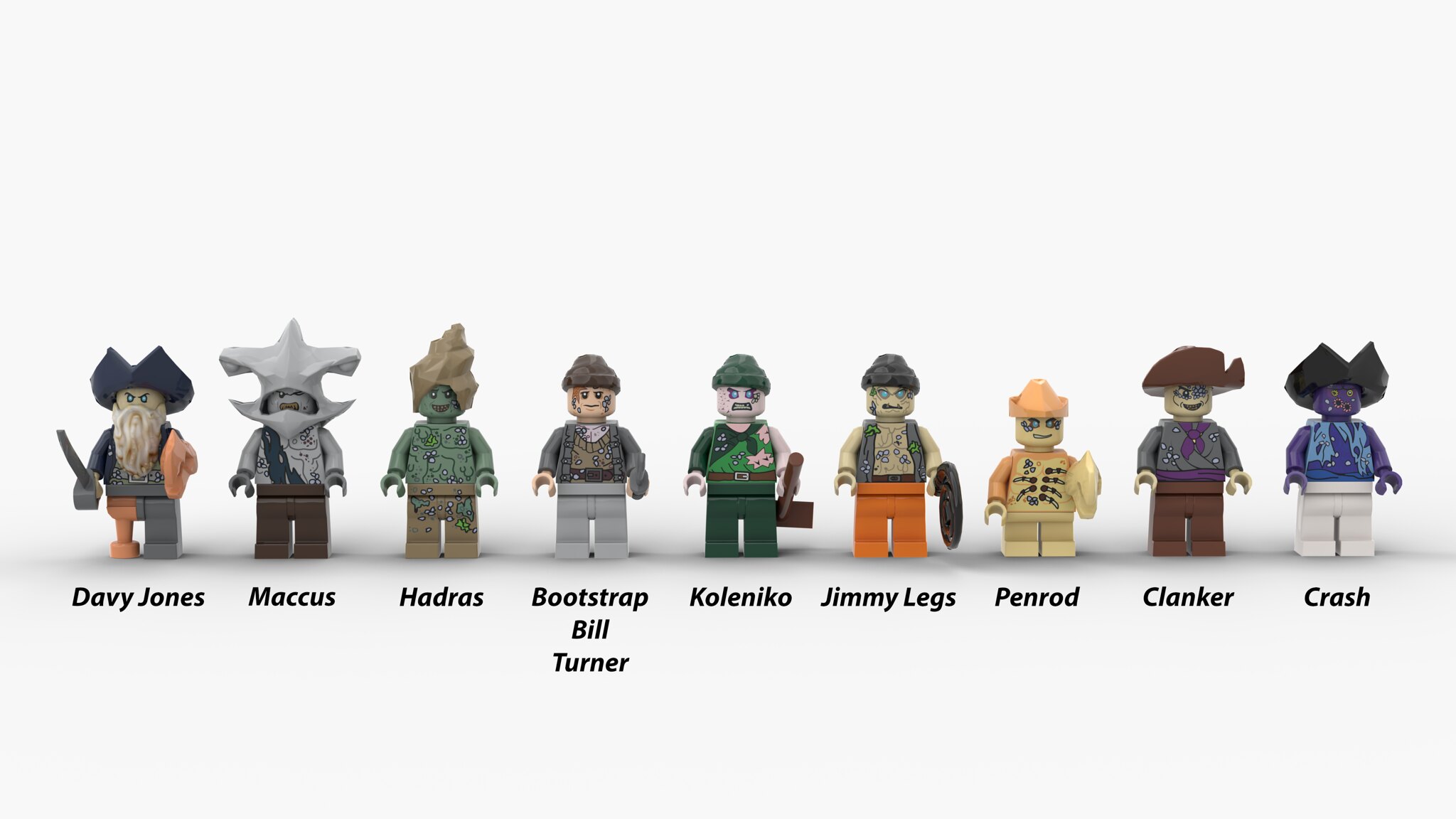 ---
Key Features:
9 minigs: Davy Jones, Maccus, Hadras, Bootstrap Bill, Koleniko, Jimmy Legs, Penrod, Clanker and Crash with custom designs
The Kraken capstan hammer
Two decks with cannons
Two triple-barrelled chasers in the bow (can slide forward, back & rotate!)
Removable poop deck to reveal the captain's cabin with the pipe organ
Rudder and turning helm
A functioning anchor
Cloth sails
Custom designed demon-faced cannon ports
Number of Pieces: 2535 (not including minifigs)
Dimensions: Length 22.4 cm (8.8″) x Width 67.1 cm (26.4″) x Height 53.2 cm (21.3″)

---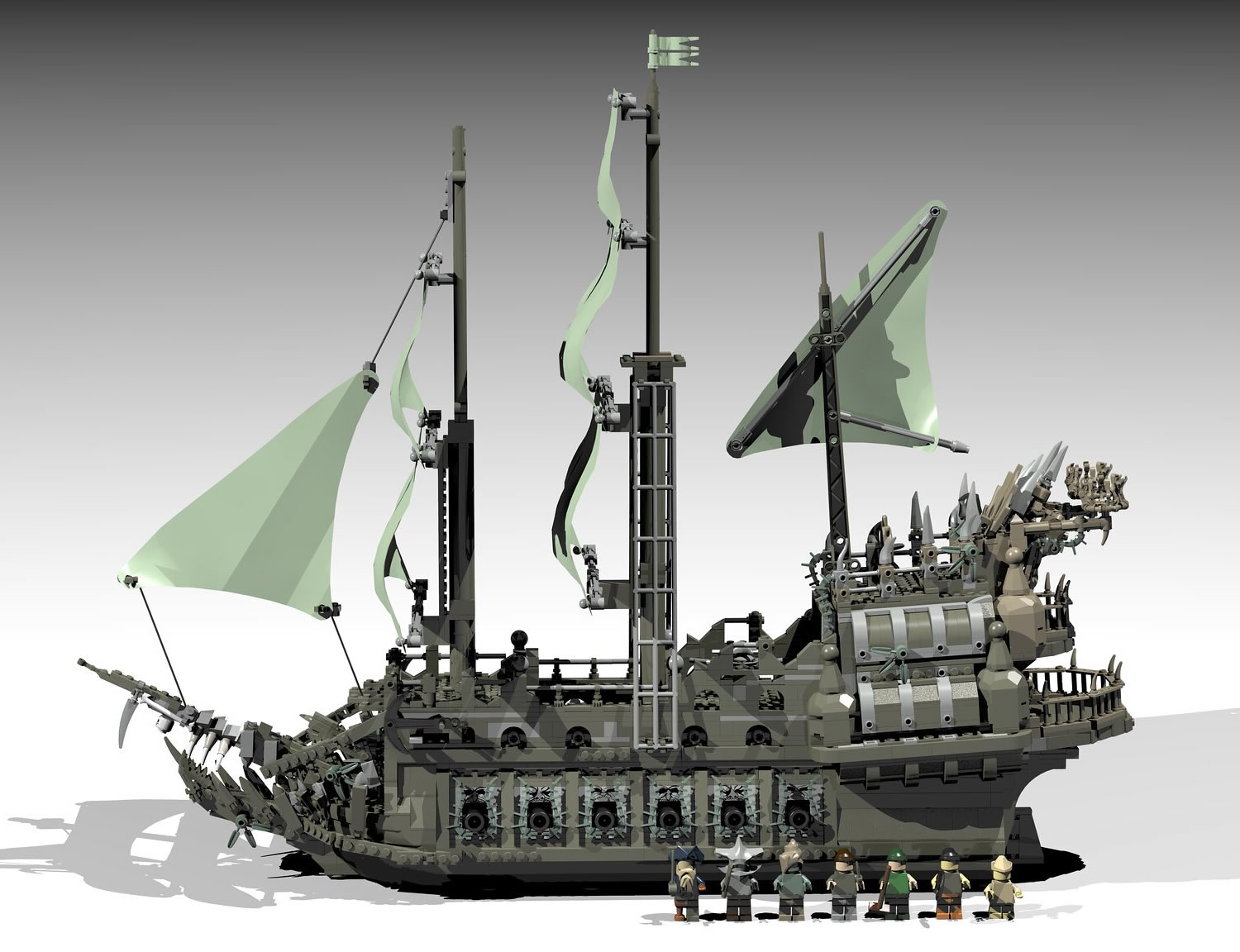 ---
Overview
ZedKay designed this model from scratch using LDD which took approximately one year from the time he saw a few concepts online which piqued his inspiration. He'd fallen in love with the Flying Dutchman from the Pirates of the Caribbean films, and it dawned upon the LEGO Group had never officially released it along side the Black Pearl, Queen Anne's Revenge and Silent Mary. Determined to build the ship himself, he embarked on an exciting journey ,yet rewarding challenge to produce a model truly worthy of the LEGO Pirate lines. This Flying Dutchman would make a fantastic set for all LEGO Pirates fans who have dreamed of owning it as an official LEGO set, and desired to incorporate it into their own fleet.
---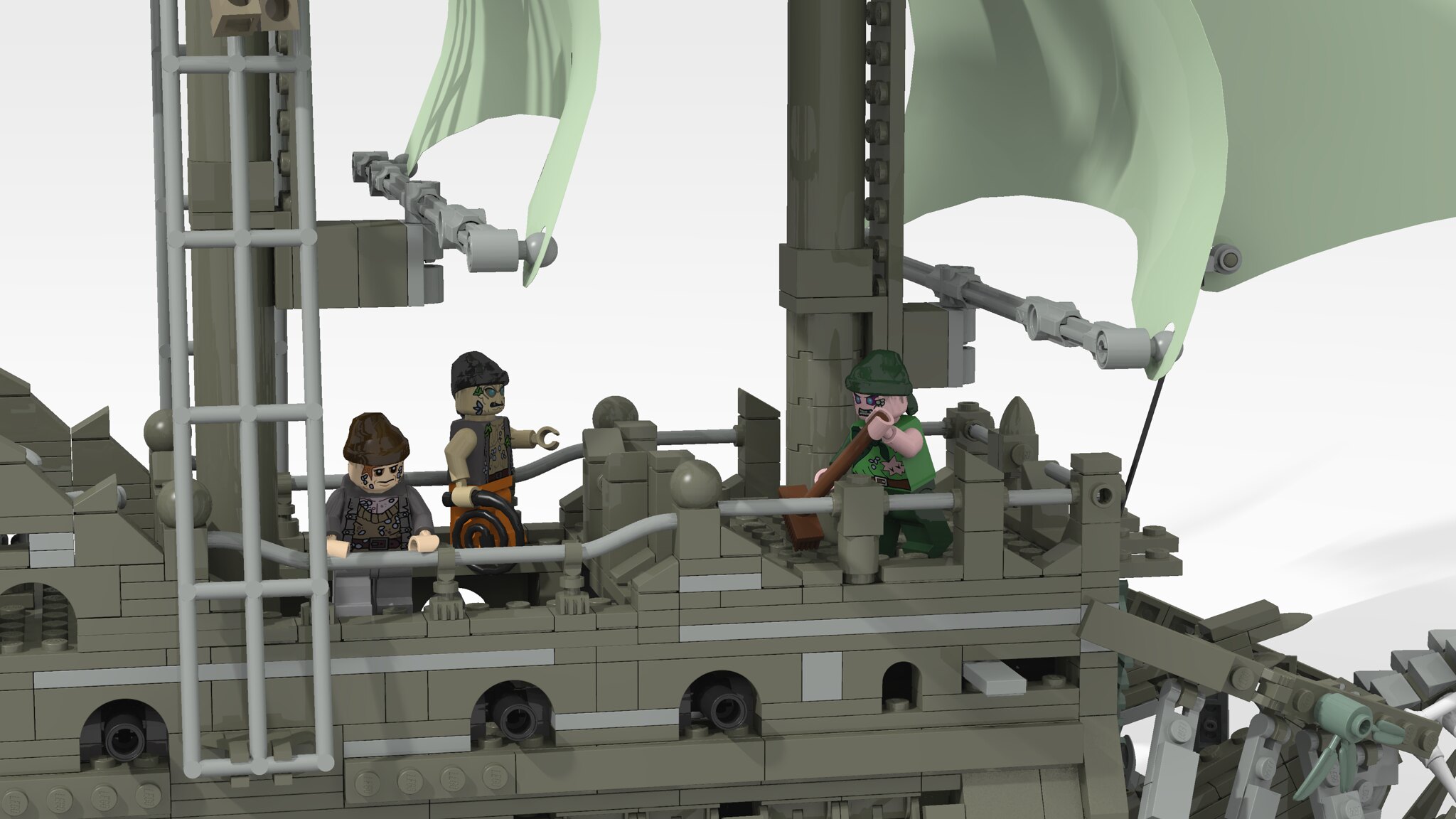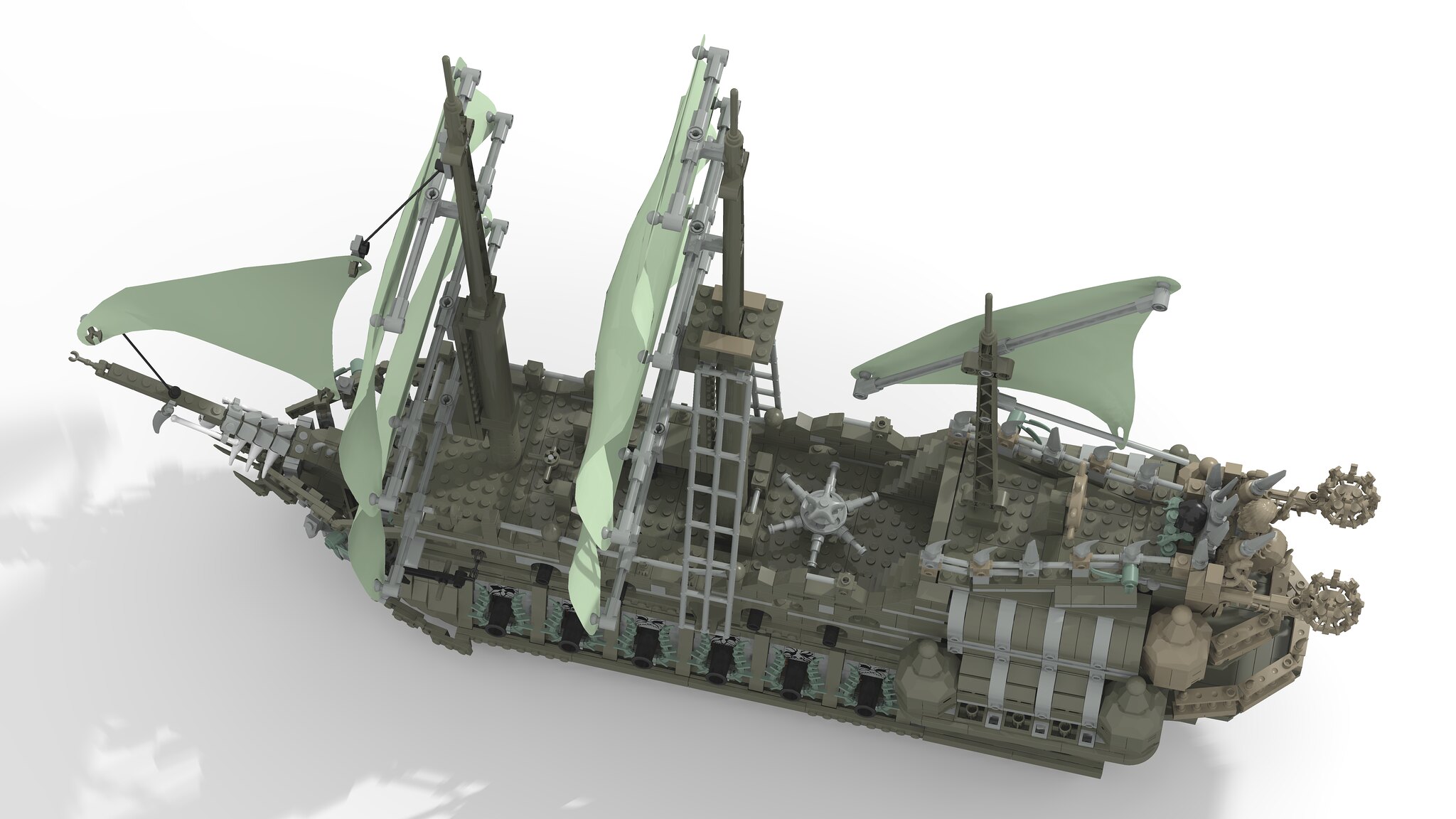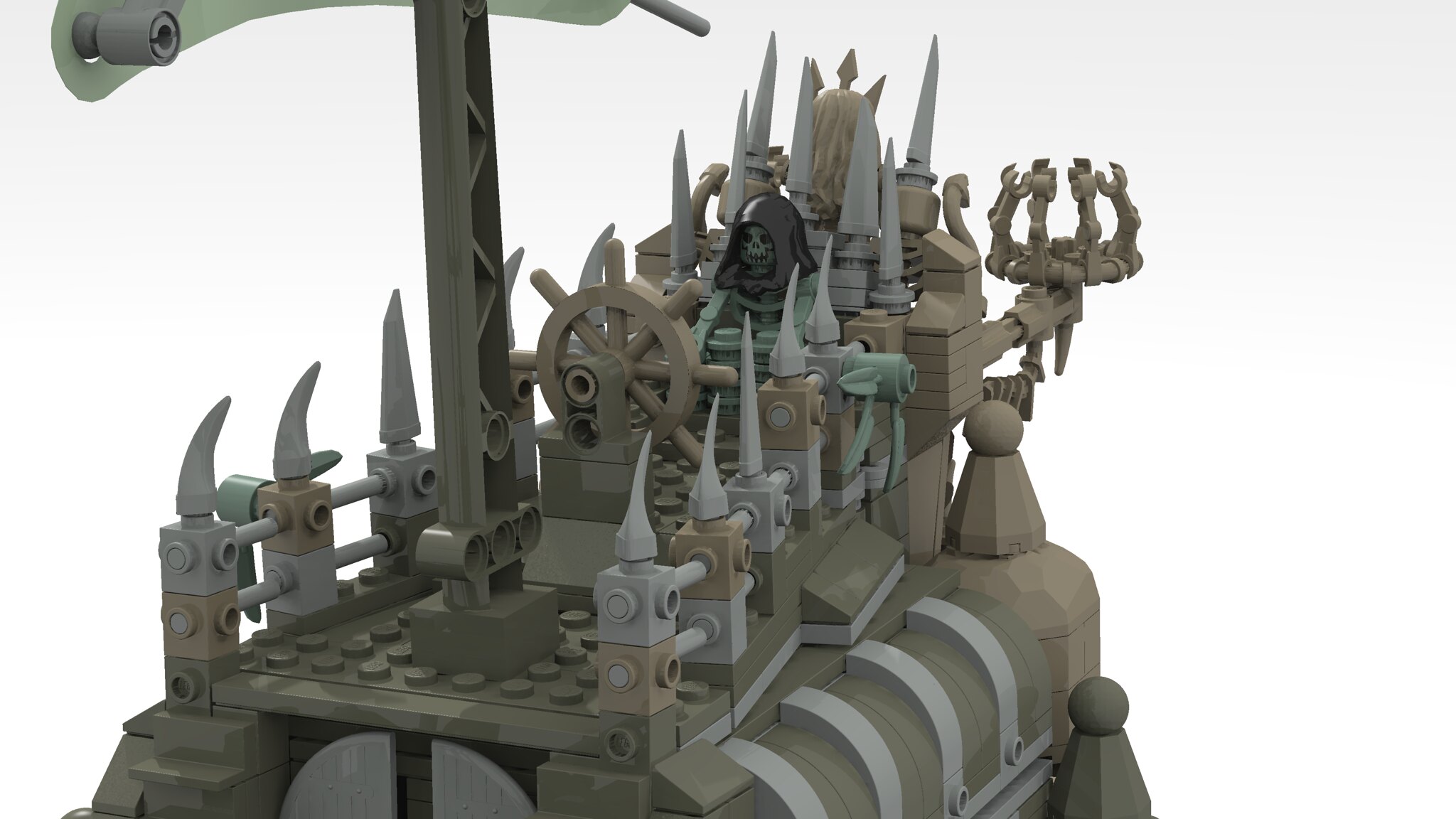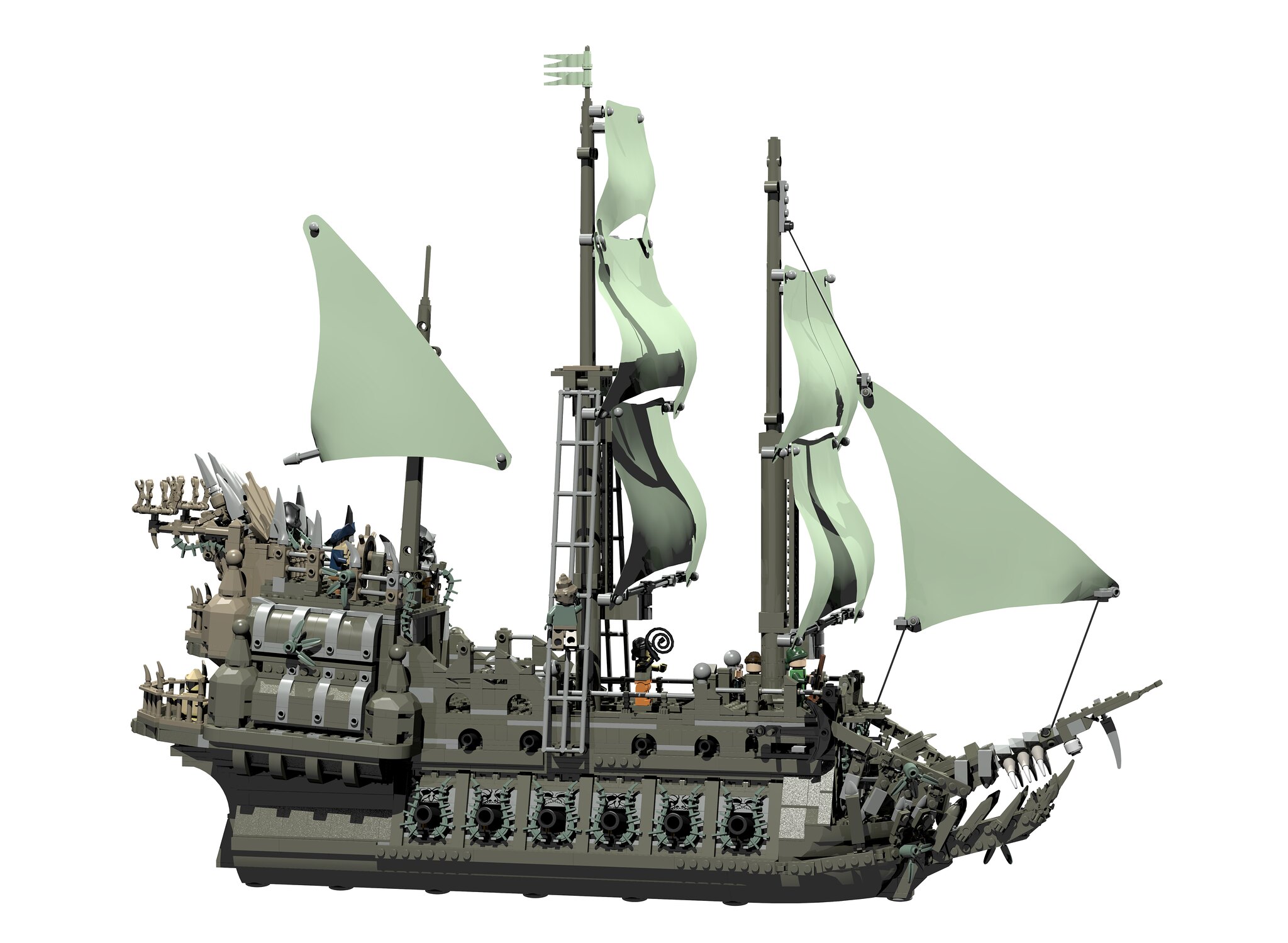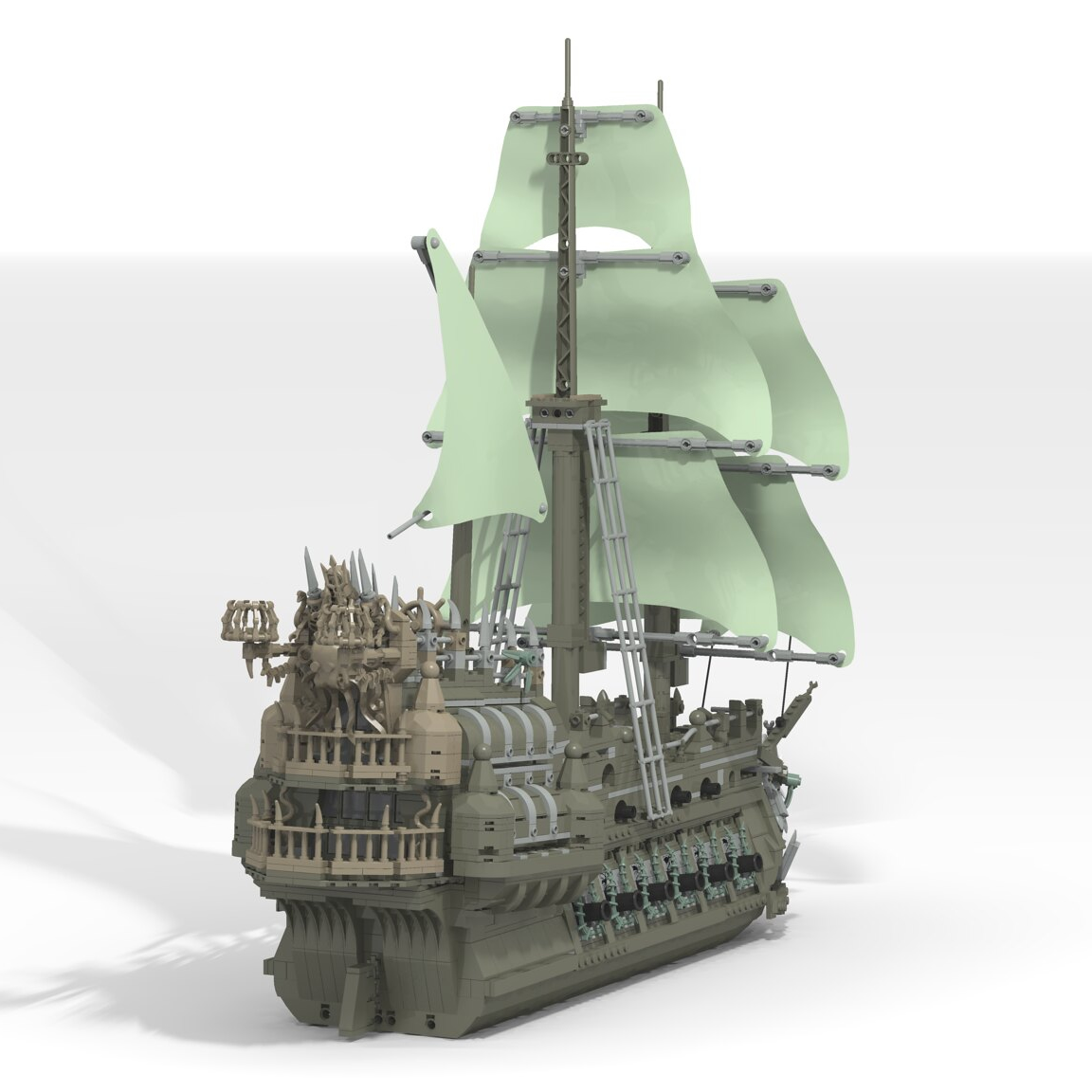 ---
About the Builder
ZedKay is a a talented digital designer and you can view the full gallery of his Flying Dutchman work on Flickr.