Pirate MOCer Captain Braunsfeld has presented another great creation! In this town garrisoned by the Imperial Guards, who you can see go about their daily lives (which involves a lot of drinking) while Pirates sneak past the defenses, Ninja Turtle style (I.e. through the sewer) most likely to get their hands on those glorious shrooms!  It is built on a raised baseplate, features excellent buildings, and has many play features.  Definitely worth feasting your eyes upon!
Stop by the LEGO Pirates forum and comment on Harbour Town by Captain Braunsfeld!
---
Captain Braunsfeld Writes:
Ahoy,

I was interested in building a harbour scene using a good old raised baseplate.

Unfortunately you cannot see a lot of the harbour but for some bits of water in the middle, but I am quite happy with the way the buildings have turned out.
---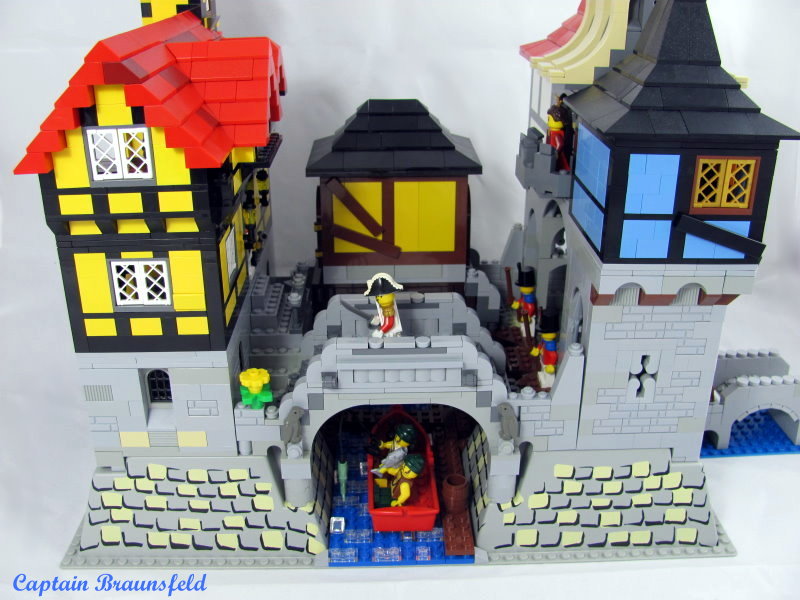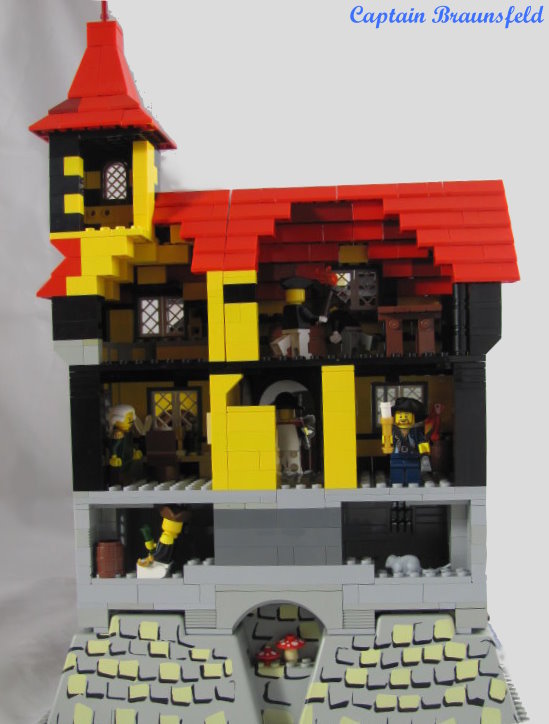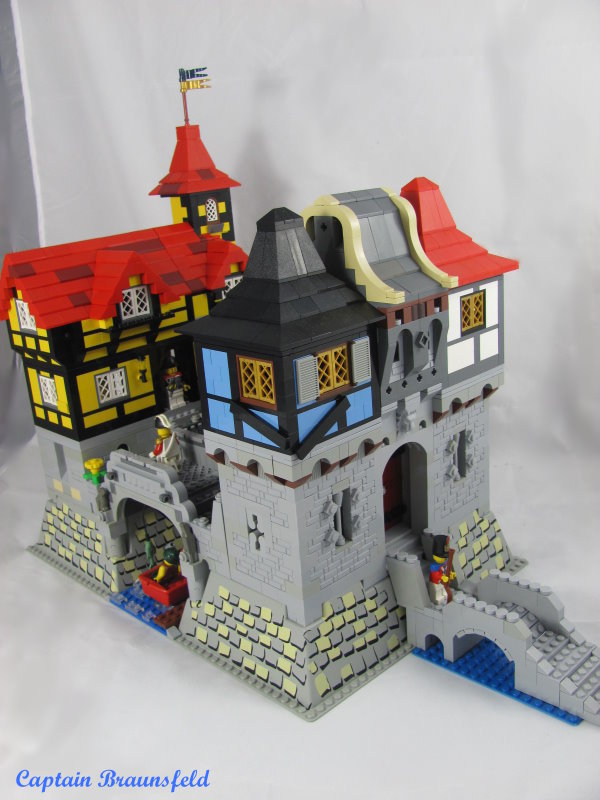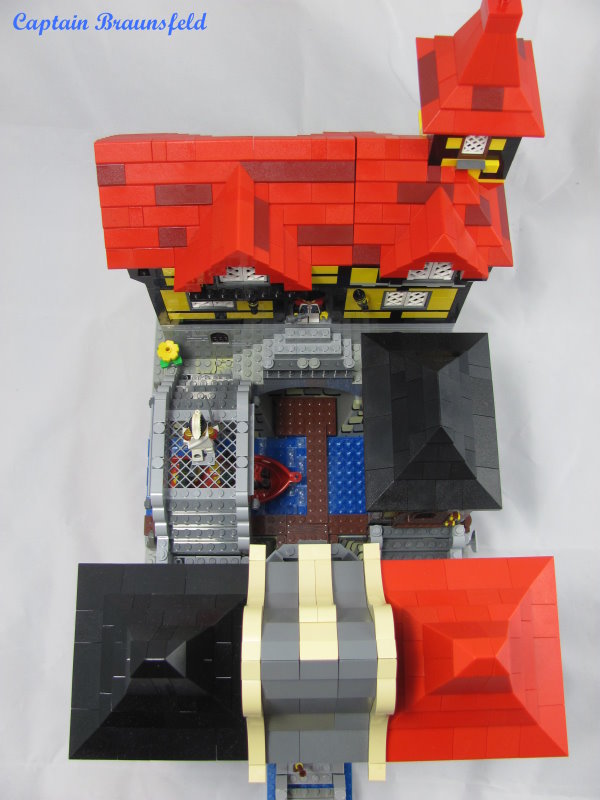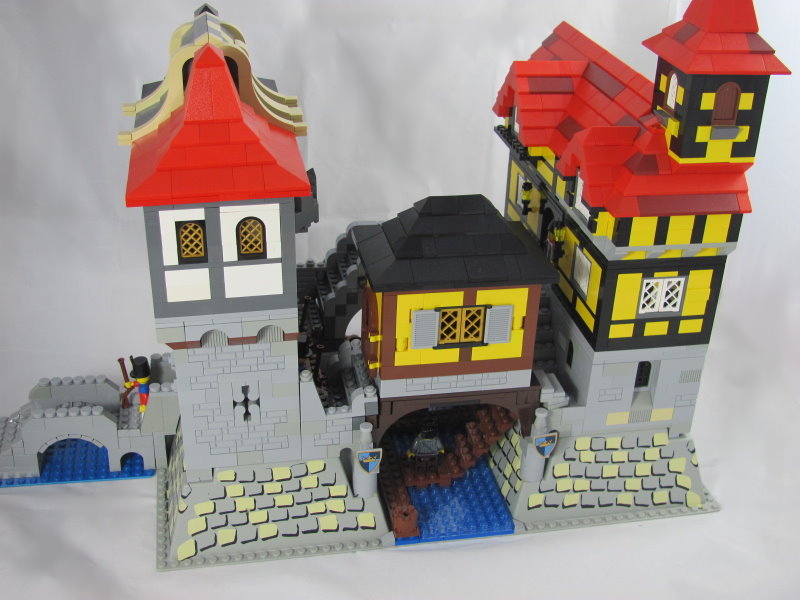 ---
About the Builder…
Captain Braunsfeld is one of those talent MOCers who is highly prolific in the AFOL community.  To see more of his wonderful creations, visit Brickshelf.