How to Start MOC Blog Posts
This guide provides useful information for authoring content for MOC Blog Posts.
It assumes you've already Created a New Post, set the Difficulty Level and entered a Post Title.
---
Step 1: Write the Headings
Enter the common MOC Headings in the Post Content and separate each with a Divider.
A MOC Blog Post will have the following headings: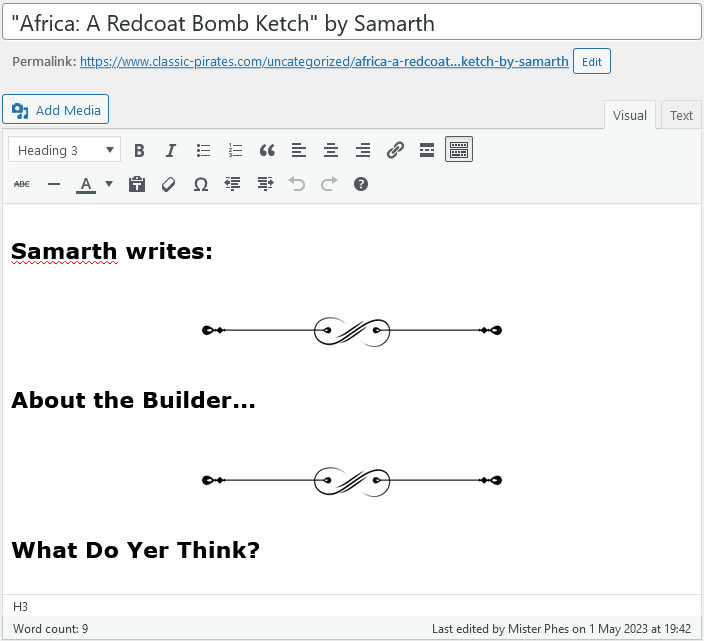 You may add further headings as required.
---
Where to Next?