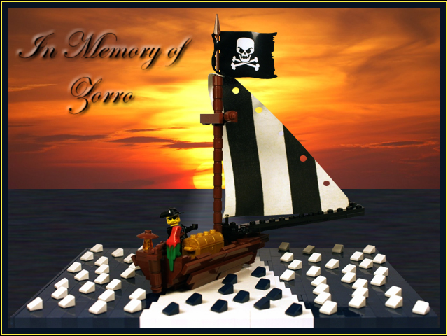 Since our beloved Admiral Zorro (Dieter de Vos) passed away last month, we, the staff and volunteers of Classic-Pirates, would like to honor him with an invitation to all members to create a MOC honoring Zorro. Nice MOC's will get enough attention and will probably be frontpaged. Zorro rose money for famous contests like Pillage the Village and the Tournament of Retribution II and made some great reviews. His presence will be greatly missed throughout the forums. Please honor him by posting a memorial MOC.
Use this thread for posting your MOC…
…and leave a few words for our Admiral in this one if you haven't done it yet.