Here be the winners!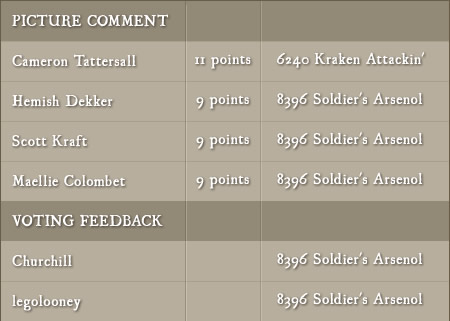 BIIIIIIG congratulations to
Cameron Tattersall who came first with 11 points.
We have 3 equal second place winners with 9 points each – so we'll give each of them a 8396 Soldier's Arsenol!
Winners, could you please contact us via the Contact Form with your shipping details.  Please select "Claim a Prize" from the subject dropdown.
Thank you to Bricks to the World for providing FREE International Shipping to the winners.
The Pirates of the Caribbean Contest
Yes, it's underway!  Heaps more great prizes to be won, so get yourself to the LEGO Pirates Forum for more details.