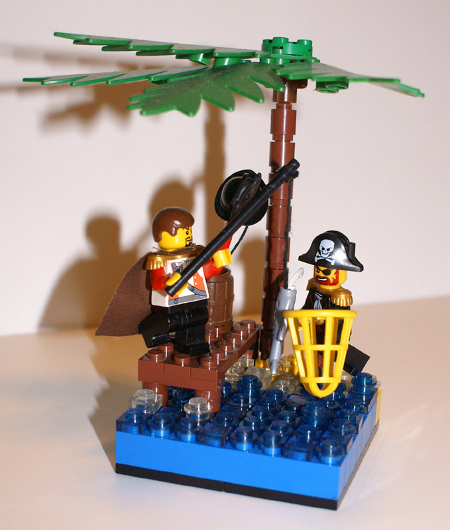 "Quality time with friends"
Cpt. Trubal and Cpt. Brickbeard usually act as a competition to each other. But, as it often happens, after work they happen to be very good friends.
Both of them love their work, and also they both have similar hobbies. One of them is Fishing, which they like to do together.
This time its Cpt. Trubal who caught the fish, and Brickbeard grabbed the net to help him put it in the barrel…
What are you waiting for? Head over to the Pirate Forum and discuss "Quality time with friends" by trubal!