Wednesday, October 9th, 2019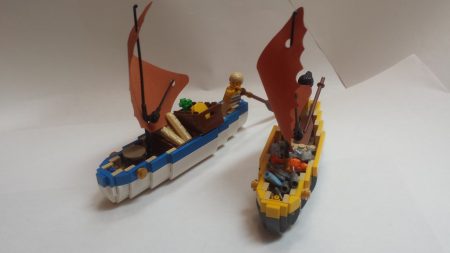 Eurobricks member The Sarge posted a lovely pair of harbor going vessels in The Brethren of the Brick Seas Forum.  The icing on the cake of this simple little design is the break away picture so you too can build one of your own!
So hoist up the main sail and make way to check this out!