The Creative Critic is an initiative in which we award prizes to those who leave the best constructive feedback on contest entries.
Learn more in the What is the Creative Critic? thread in the LEGO Pirates Forum.
We take it seriously enough to reward the best critics with LEGO prizes and matched the Creative Critic prizes to the Building and Story Contest prizes. As you can see each division has its own Creative Critic component.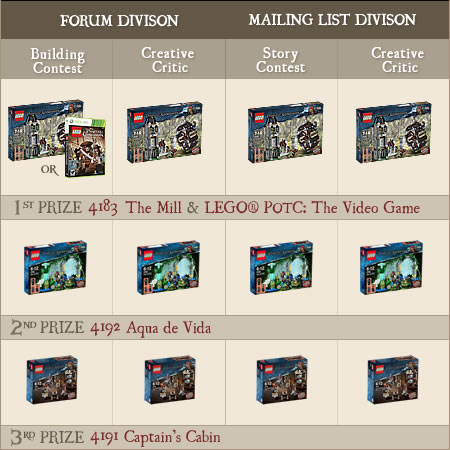 Got A Question?
Feel free to ask your Creative Critic questions in the LEGO Pirates Forum.
Visit the  Pirates of the Caribbean Contest if you'd like to know more about our current contest,