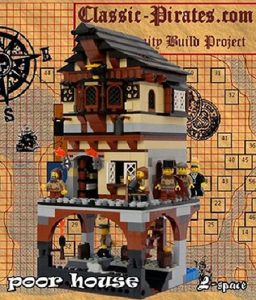 EB member L-space brings us his 2010 Community Build entry, A poor house/charity building were people in need of cloths, food, water and tax relief can find refuge from the pressures of the world.
L-space certainly included lots of unique little details such as a basement entrance, a gang of poor people and a nifty looking chimney.
Discuss The Poor House by L-space in the MOC forum!