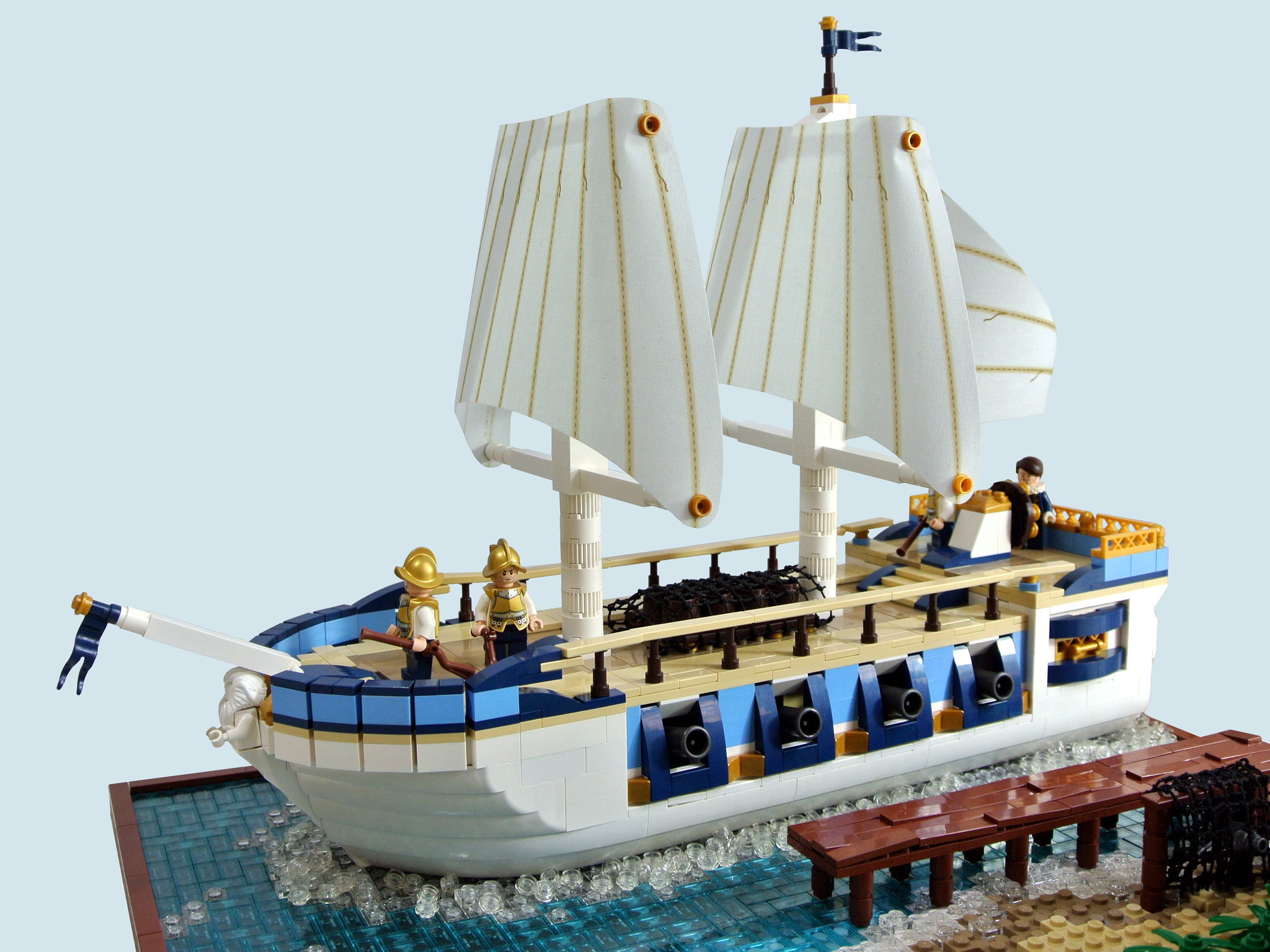 Disco86 has built this sterling diorama of a blue coat soldier fort, with its own ship to boot! Inspired by such sets as 6276 Eldorado Fortress and 6280 Armada Flagship, this build features some neat interior scenes, some creative use of masonry bricks, and even a seagull or two!
Share your thoughts on Imperial Fort in the LEGO Pirates forum!
---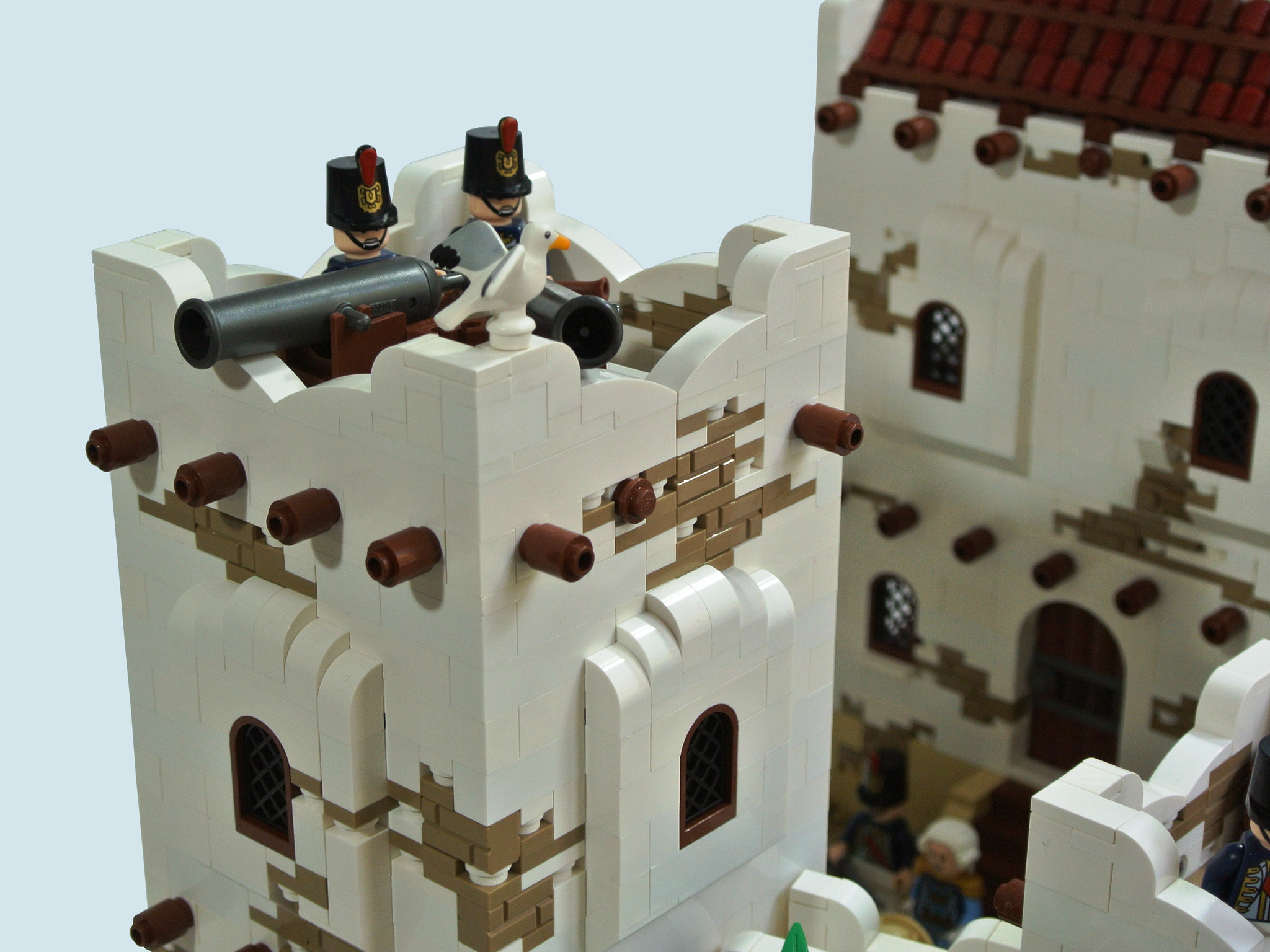 Disco86 Writes:
This model was built for the Store Showcase in Wiesbaden (Germany). I decided to build a new theme, and because I always favor to build themes from my childhood I think it was time for some Pirates. But I am also a castle builder and I found these blue-jacket soldiers in the stores figure box, so I wanted to build anything that was like the old Imperial Soldiers sets. I got my inspiration from the sets "Eldorado Fortress" (6276) and the "Armada Flagship" (6280).

Building time: 70 hours

Bricks: 24.000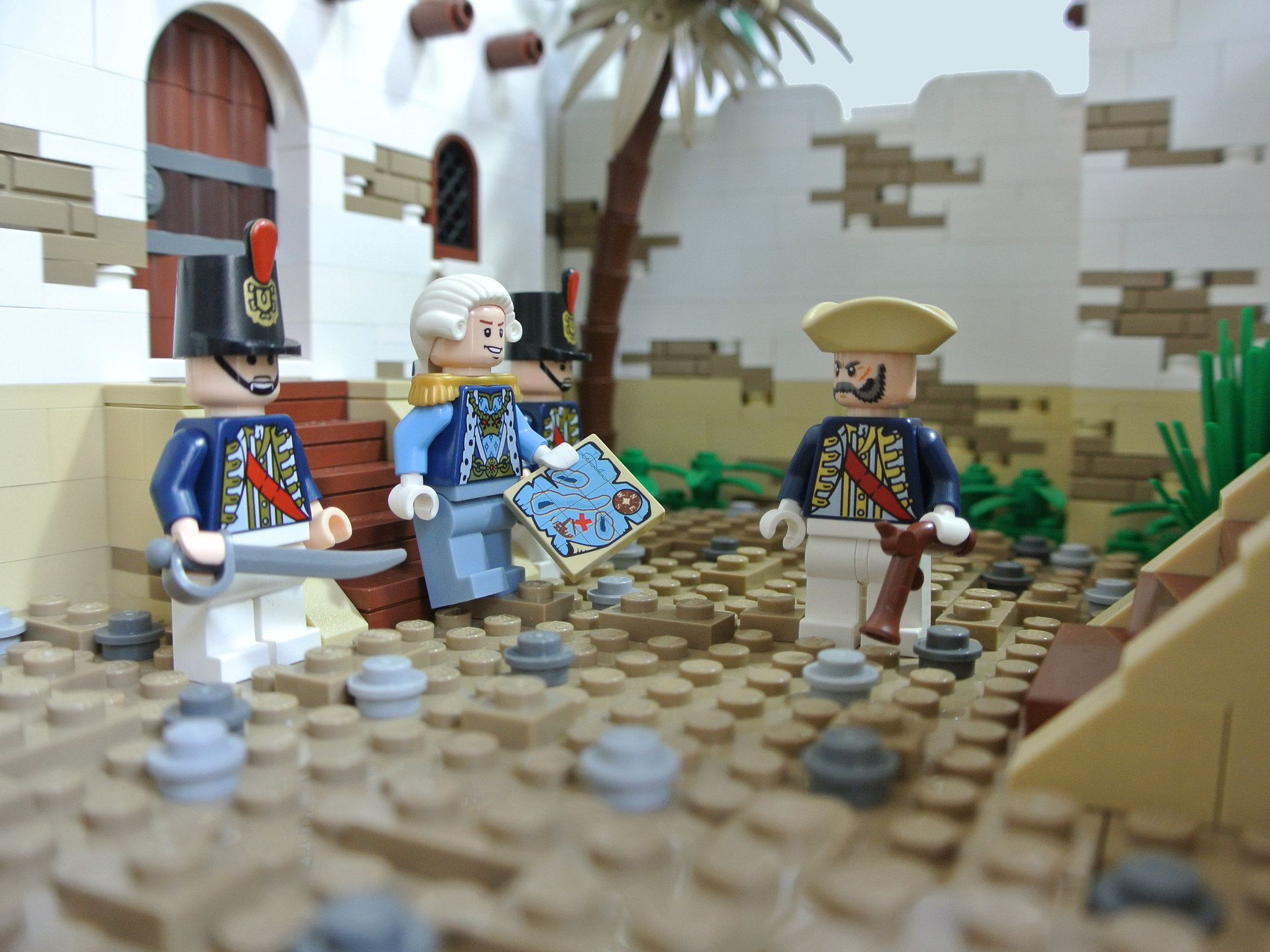 ---
About the Builder…
Disco86 (aka Paul Trach) is one of those builders whose talent is not restricted to any one particular genre. While he has a fondness for Space and Castle (with detours through and Middle Earth), he can easily turn his hand towards other themes and execute equally impressive builds. It's well worth your time browsing through his Flickr Stream so prepared to be amazed by more of his skilled creations.