In the Age of Sail, tall ships were heavily used in both cargo transportation and naval missions across the seas. Eurobricks member Wellesley has captured everything perfectly in his MOC, building upon traditional LEGO hull pieces while using his own mast technique and intricately woven custom rigging.  His frigate also boasts a wonderful color scheme, fit for the Imperial Guards (or Corrington if you prefer) to sail into battle and demonstrate how effectively those 38 guns work.
The interior details reveal how well armed this vessel really is… even if the cannons are a tad on the small side and borrow the same paint scheme from the cannon seen in 6296 Shipwrecked Island. Upon the bow you'll spy a figurehead, fit to be a pharaoh (ugh.. tongue twister!), or perhaps it's the LEGO pharaoh, Hotep hitching a ride.  It's just a shame Wellesley sailed his ship by some power outlets while he was taking the photos.
Join us in the Brethren of the Brick Seas forum to receive the latest updates in the ongoing war and adventures!
---
A Letter from the Shipwright
To
Rear-Admiral Fletcher
Commander of the Royal Terra Novan Fleet
Wullham became quite busy. The city flourishes and there clearly is no shortage of work. But on the other hand we struggle under a shortage of supplies, an unfortunate moment, as a new ship, the 38 Gun frigate Argonaut, just launched, now sitting in the harbour with only the standing rigging complete. The situation would benefit from the admiralty taking up an official position about the importance of Wullham and its trading value. I hope to solve the issue as soon as possible.
Your humble servant,
Jorin Farrensman
Shipwright of Wullham
---
Wellesley writes:
Now I need the help of other Corrington members. To make it an offical GoC entry, I need you to post additional tasks to get the ship being able to participate in the game.

I thought about some scenes like preparing the yards/chopping some trees, making the sails, recruiting the crew, collecting the food rations and other supplies. Or whatever you can come up with.

So once 4 tasks are done, I will add the frigate to the GoC thread.

This idea was somewhat agreed upon by Bregir, if anything won't work, I will change or delete it.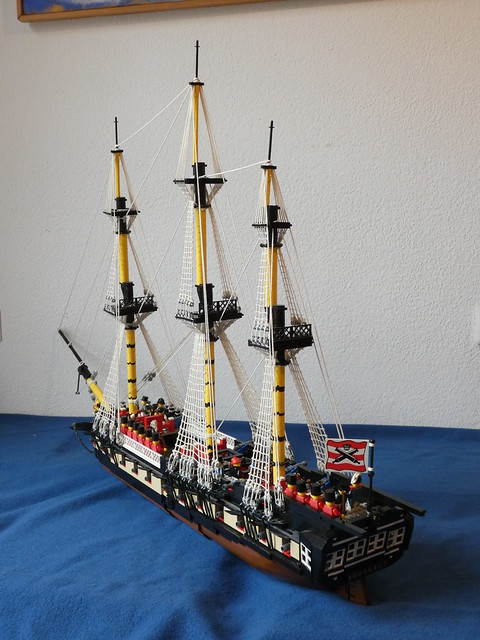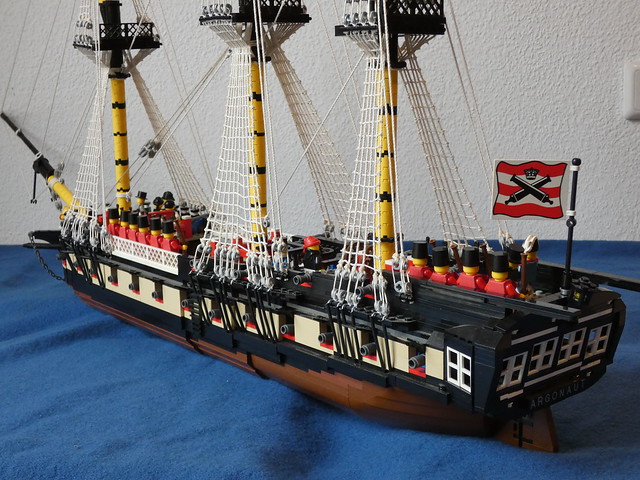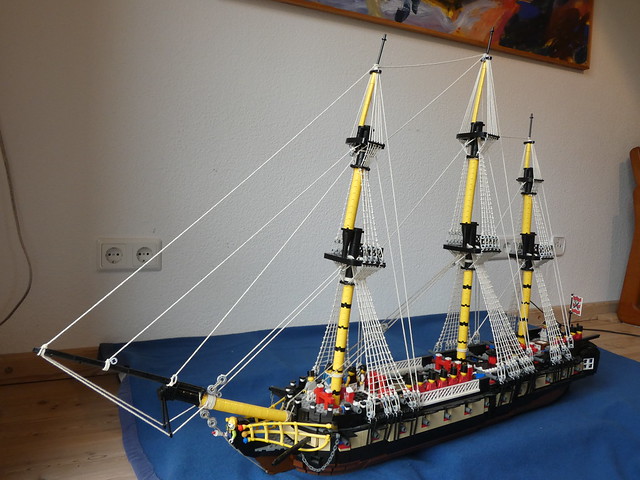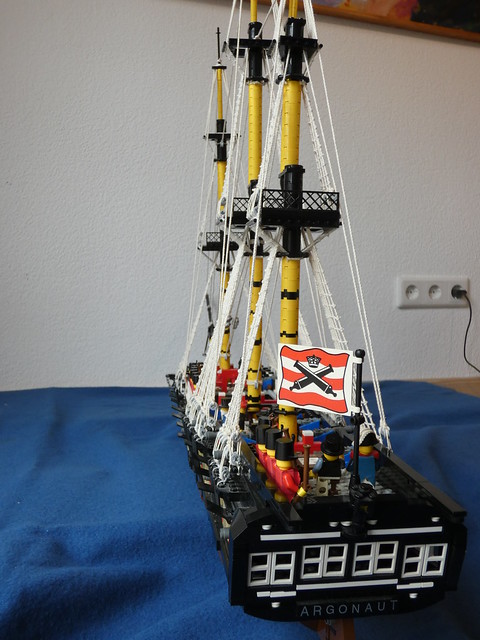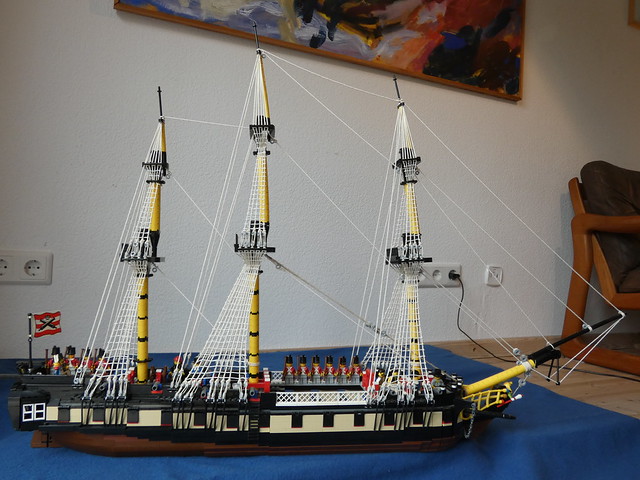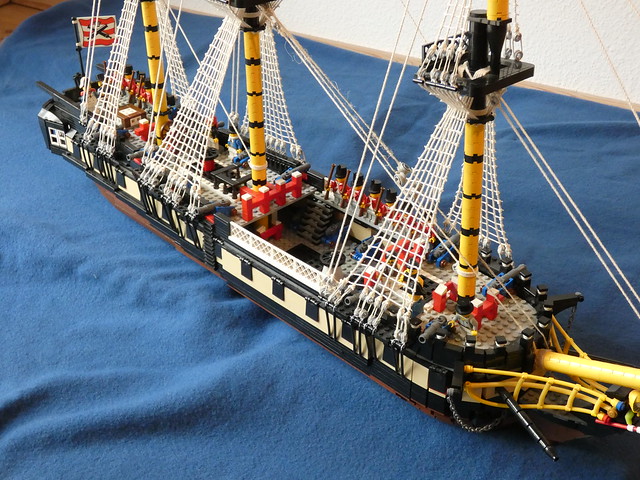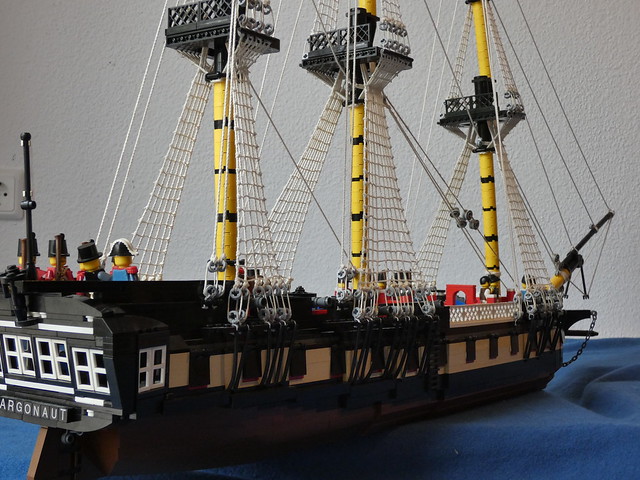 ---
About the Builder…
Wellesley is a regular contributor on Eurobricks and a player in the Brethren of the Brick Seas game, who is constantly impressing audiences with his ship builds. To see more of his wonderful creations, check out his Flickr Stream and Eurobricks profile.