It's time for Dreamweb to be repent! Not that he's done anything wrong, there's just been a long absence since a new ship came screeching down the rails of his slipway (out of context that may allude to something else!).
His latest, in a long line of brick built vessels, is the Repentance, a ship build utilising both custom sails and custom hull modification. And no, not a single piece of Duplo was used in the construction.
---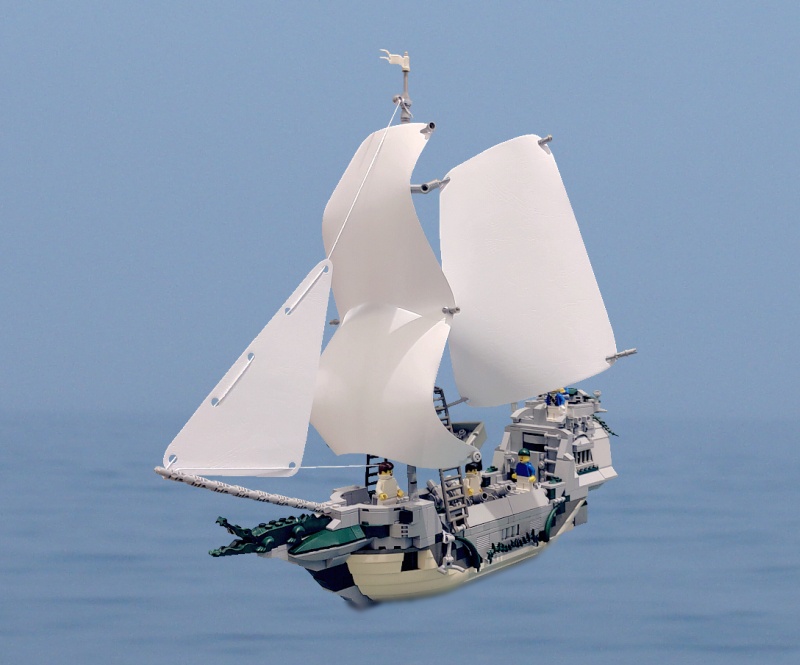 ---
Dreamweb writes:
Hello there. Like always, it has been some time since I posted a new ship MOC, but, well, it's finally here.

With this ship I started experimenting with Instagram membership, so any feedback there will be highly appreciated.

She uses custom sails made from some very nice thick and slightly embossed paper.

The ship was built to be eventually used in my COMIC SERIES. When it's back… One day. And when this happens, this weird-looking crew (I mean those guys in white seen in the first three pictures) will be explained. But that's another story. For now, that's it, please leave your comments here and follow me on Instagram if you wish. I'm planning to repost some of my older stuff there soon, not just pirates, other things too.
---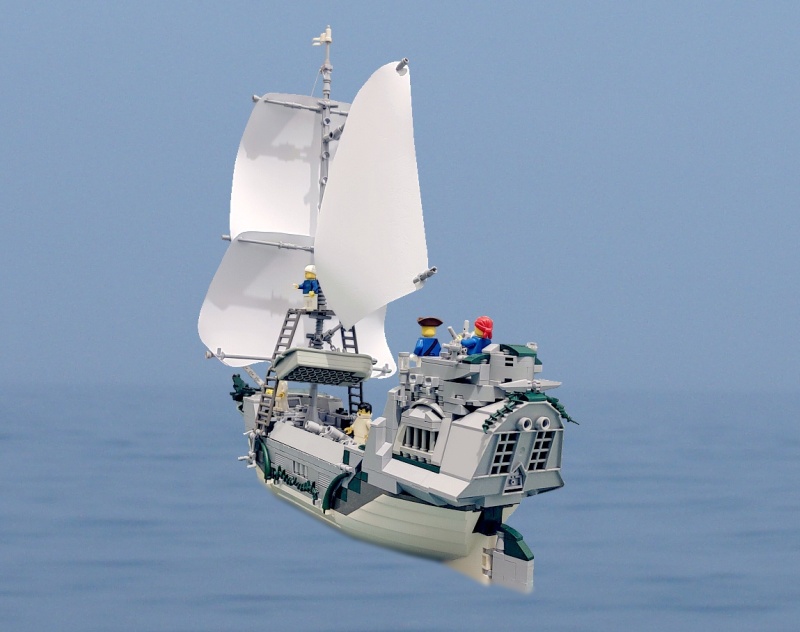 The hull was customised using this procedure…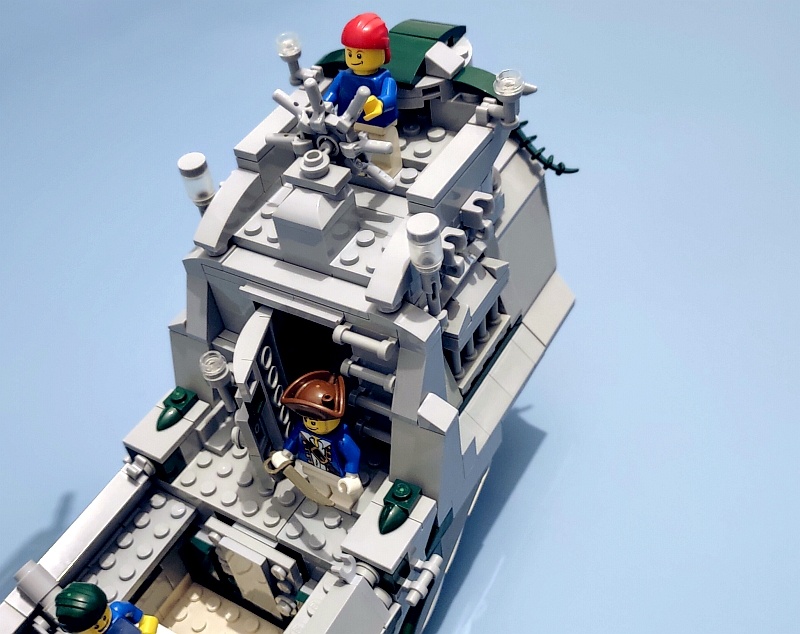 Not much room for a captain's cabin, but at least he has a bed and some rum.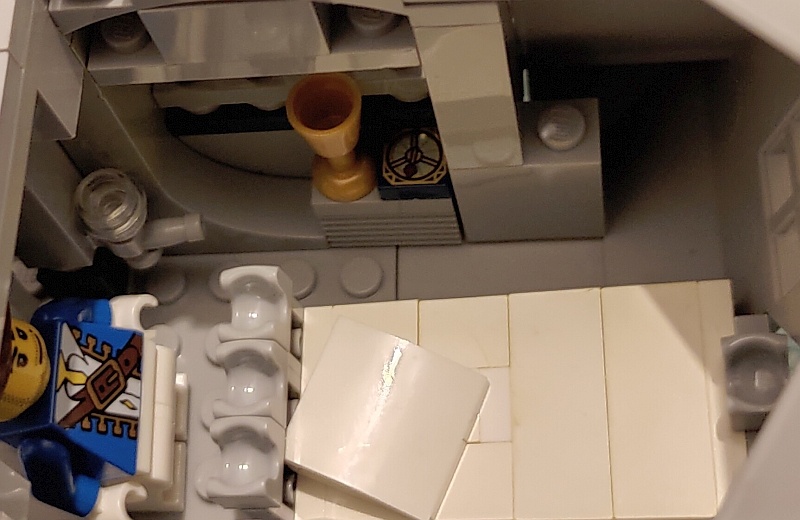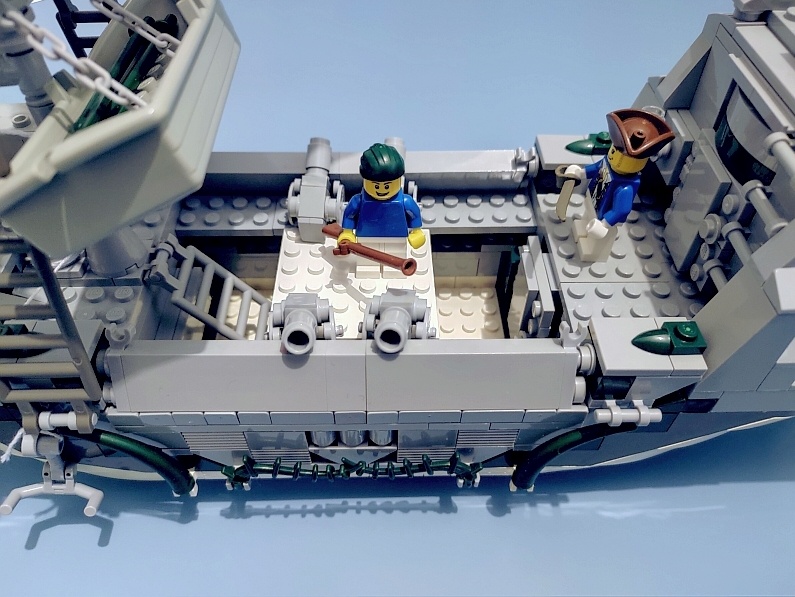 ---
Are these Pirates?
Can you spot a scallywag when you see one? Well, it's not always obvious, is it? Let's just say these are "merchants" who've been hired by the people in white for a very specific mission. "Mission" being the operative here… so maybe they're actually mercenaries. Who knows? Dreamweb does, so you'll just have to wait for the next installment of his comic series to find out.
---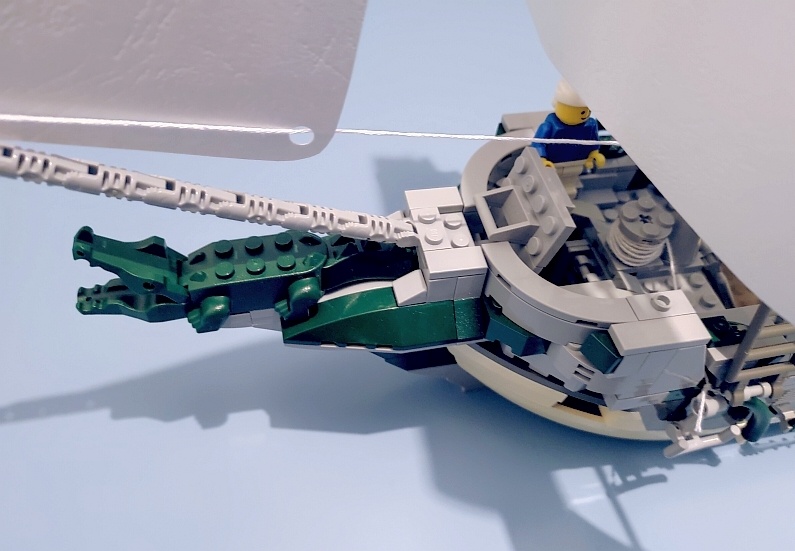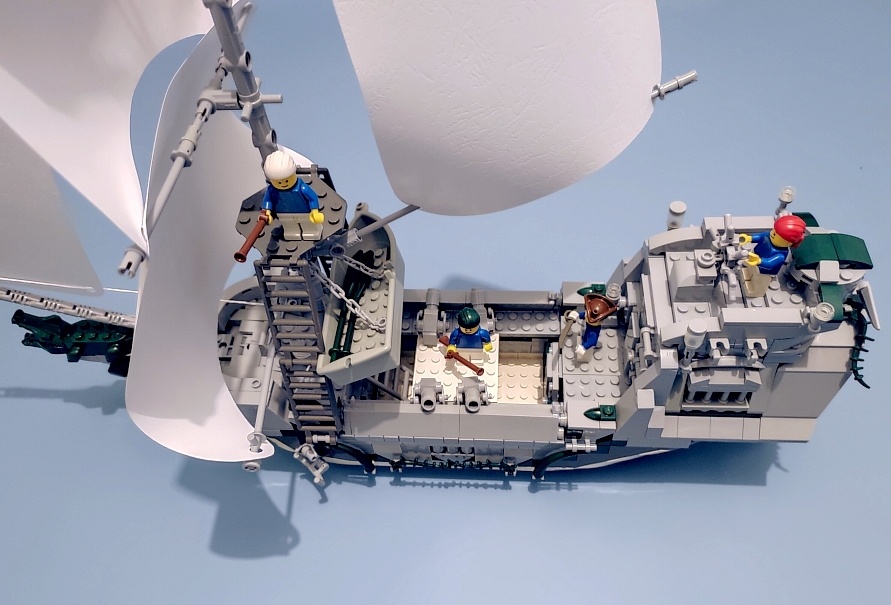 About the Builder…
Dreamweb as old as time itself. Well, maybe not that old, but he's been contributing to the LEGO Pirates Forum since the mid 2000's so he's no spring chicken! During that time he has shared a plethora of stunning ship MOCs which you can find in his Brickshelf gallery. He's also the author (and builder) of the long running comic series, "Kings And Queens Of The Sea" and if that's not enough, he's recently sailed into Instagram, so check out his profile there.