Aren't LEGO layouts wonderful? They're like having multiple MOCs working together in harmony (well, you'd hope). Builder SpinX125 demonstrates this in "Bay of Lost Treasures" by seamlessly weaving together a hefty fortress, a bustling imperial harbour, a desert island and all the trimmings in one magnificent diorama.
No detail has been spared, so read on for a closer look…
---
SpinX125 writes:
I want to share some pictures, of the layout I have been working on for the past year.

Since 21322 "Pirates of Barracuda Bay" came out last year, I was aware that I would try a pirate layout, this super cool set really set the memories back to the first pirate sets that came back in '89 / '90.

My brother and I had many good times with the pirates from that time, we unfortunately did not have many of the big sets. My brother had one of the ships (I mean it was 6274 Caribbean Clipper) and I had some of the small sets including 6251 Pirate Mini Figures and 6257 Castaway's Raft. (still have these 2 sets and they are well used)
---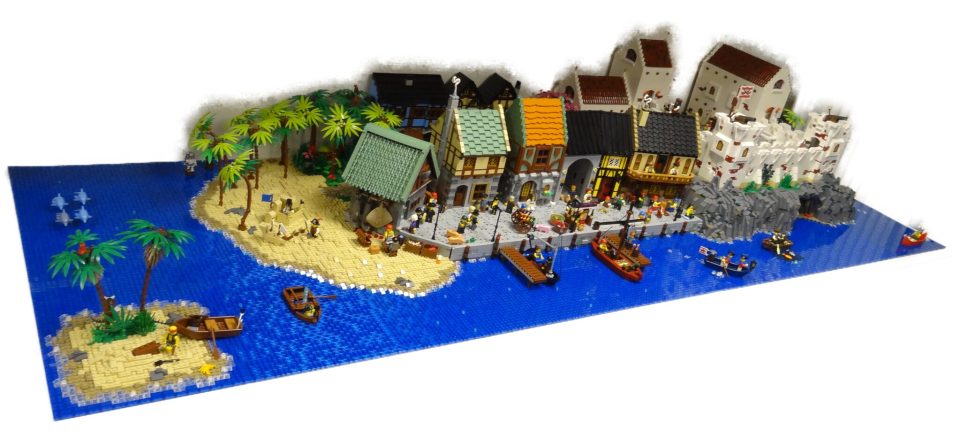 ---
The Story
Bay of Lost Tresures is an island in the pirate land, many miles from Barracuda Bay. The crew from Black Seas Barracuda has come ashore on the island and has found themselves comfortable here, they live side by side with the Imperial soldiers who guard the island, maybe it is very good that the soldiers do not know Captain Redbeard and his crew's past.
Most of the crew stays around the inn, as long as they have something in the bottles, they do not cause trouble. Tattooga spends most of his time in the company of his fishing rod.
---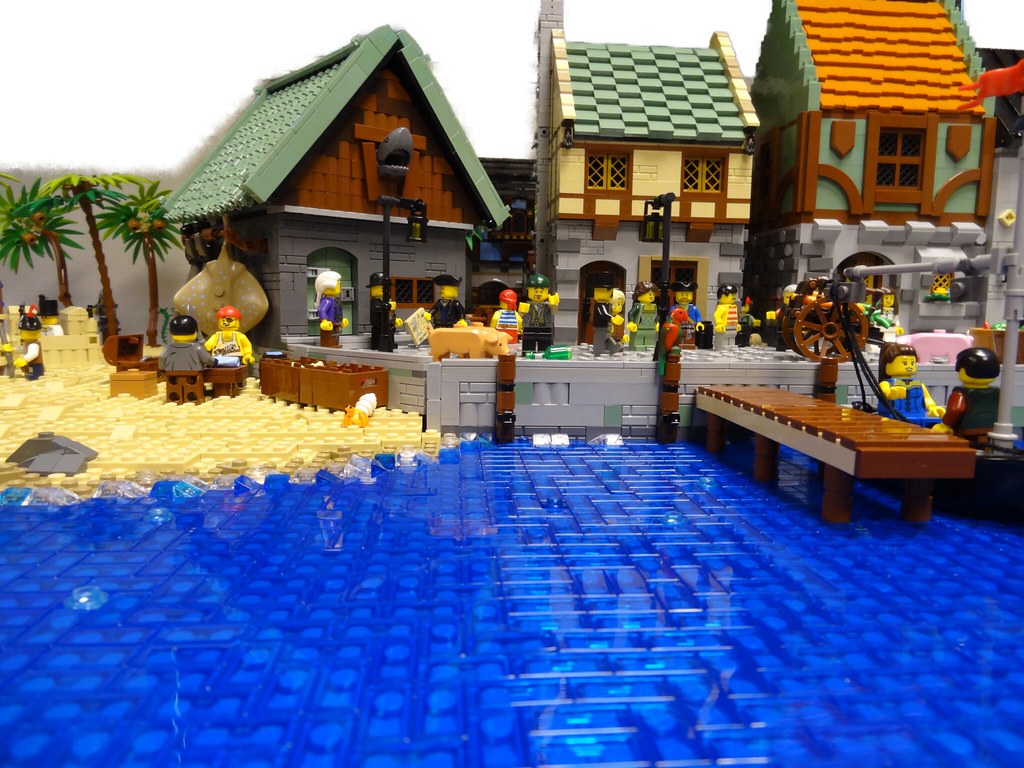 ---
About the Builder…
SpinX125 occasionally contributes to the magnificent LEGO Pirates Forum on Eurobricks (okay, so it's more like once in a blue moon) and he has more MOCs on Flickr.
For another impressive layout check out "El Puerto de Cartagena" by Stoertebricker which also features an entire street of buildings, but with a LEGO Harry Potter influence. Or, for even more fantastic LEGO Pirates creations, visit the Pirate MOC forum, a creative hub of the ridiculously popular LEGO Pirates Forum.