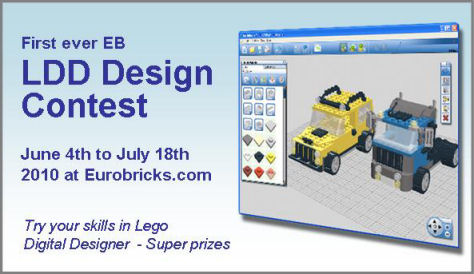 Eurobricks, home to the Classic-Pirates.com forums is running its first ever LEGO® Digital Designer (or LDD for short) contest! The contest covers all themes, so Pirate fans that means you too.
There are 2 categories for entrants to participate in, you can build solely in LDD or build in LDD with a real LEGO® model to back it up. Each theme has its own posting thread but all entries will be judged per category. Nevertheless now is a great time to show off your LDD building skills!
Slap on your building cap and head on to the forum to read the full rules!