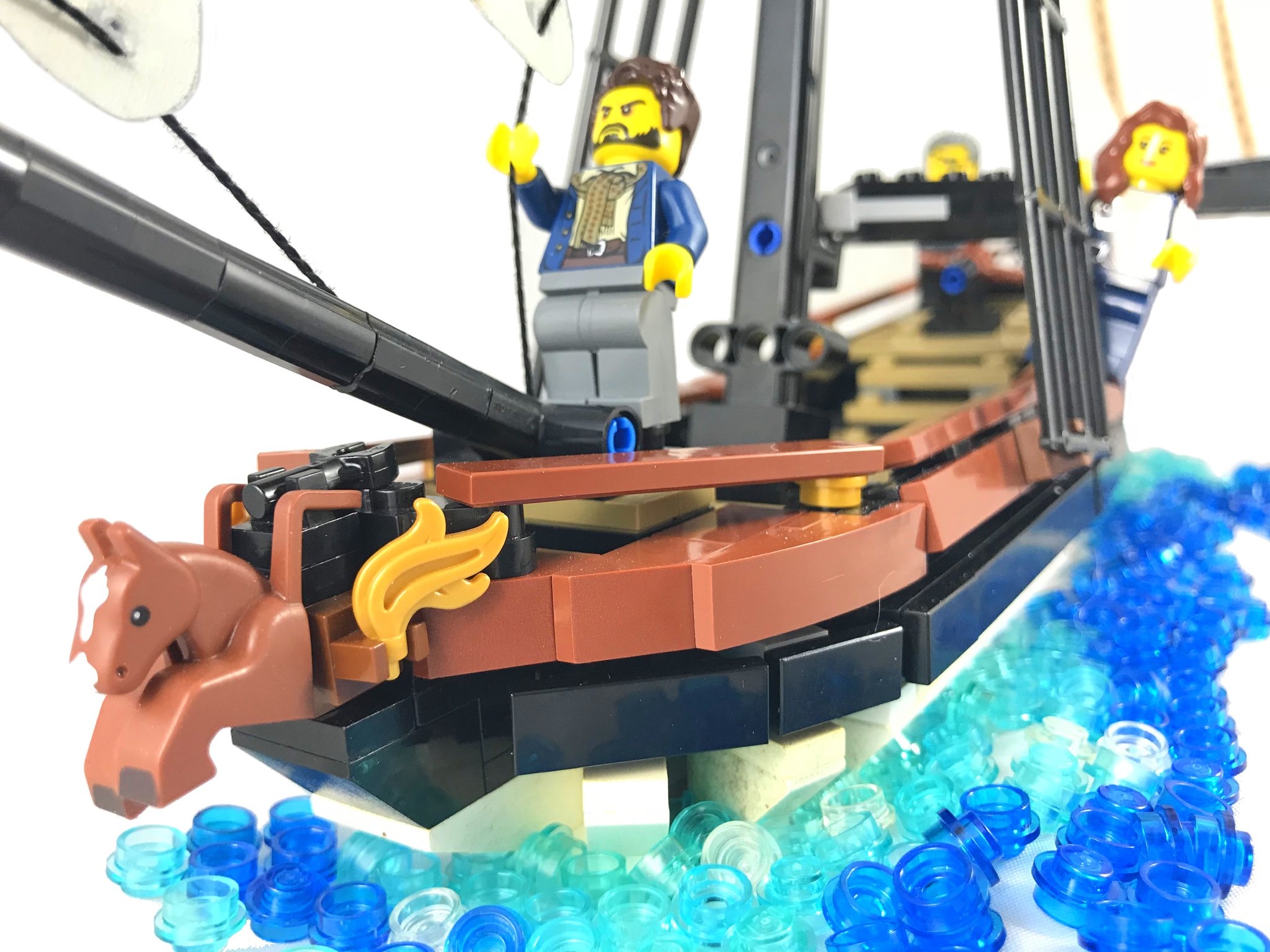 TomSkippy participated in the Pilot's Association Racing Cup with his speedy vessel, "Spirit of Sir Edward". The Cup took place within the Brethren of the Brick Seas game on Eurobricks during May 2019 and attracted the attention of sailing enthusiasts worldwide.
So you, yourself must set sail to the LEGO Pirates Forum right now to see if this fast sloop has taken the cup !
---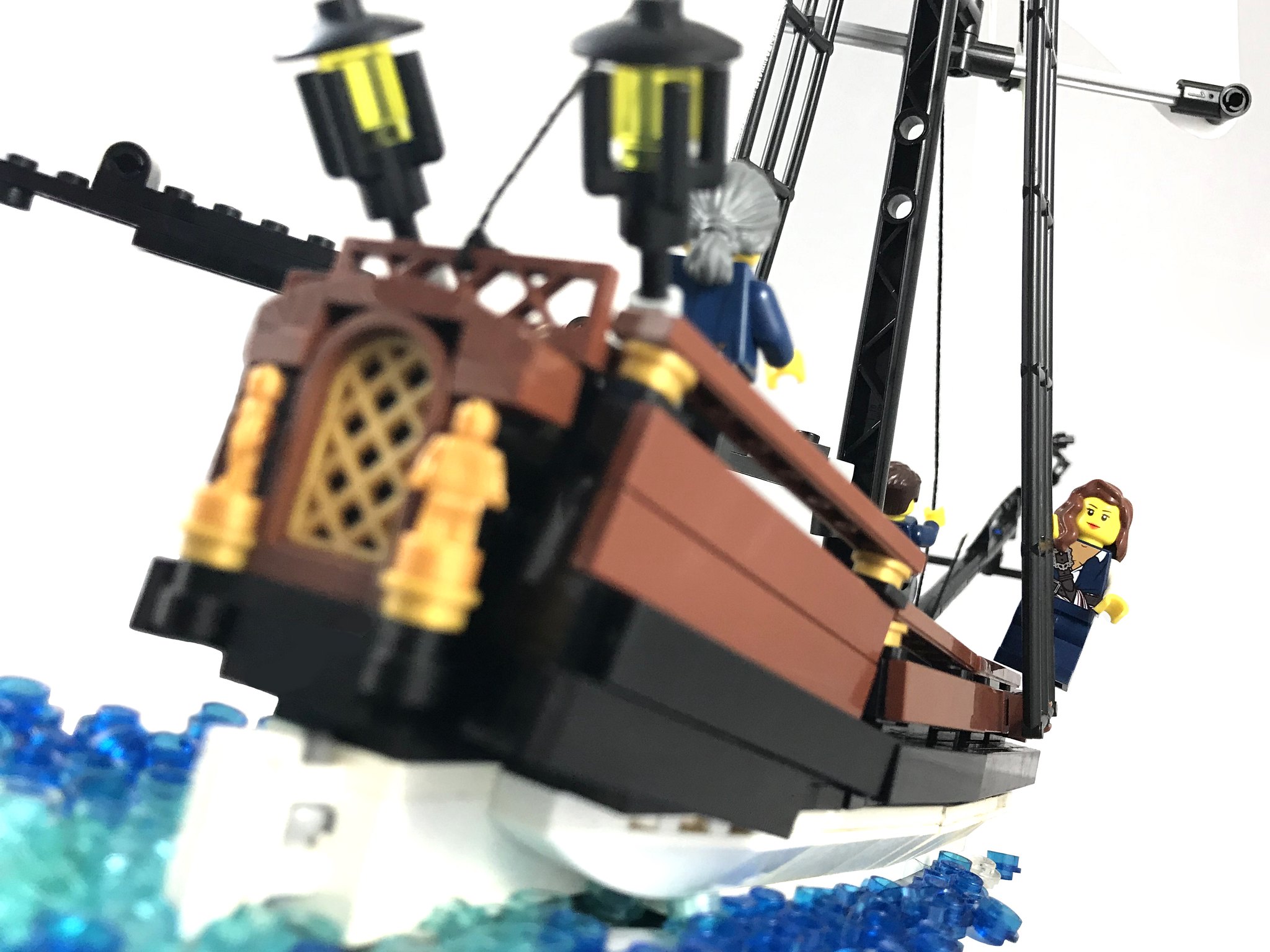 TomSkippy Writes:
Here's my Class 2 entry based on a standard sloop:

Spirit of Sir Edward – Class 2 Sloop

Possibly my favorite build so far. Comments and Criticism welcome!
---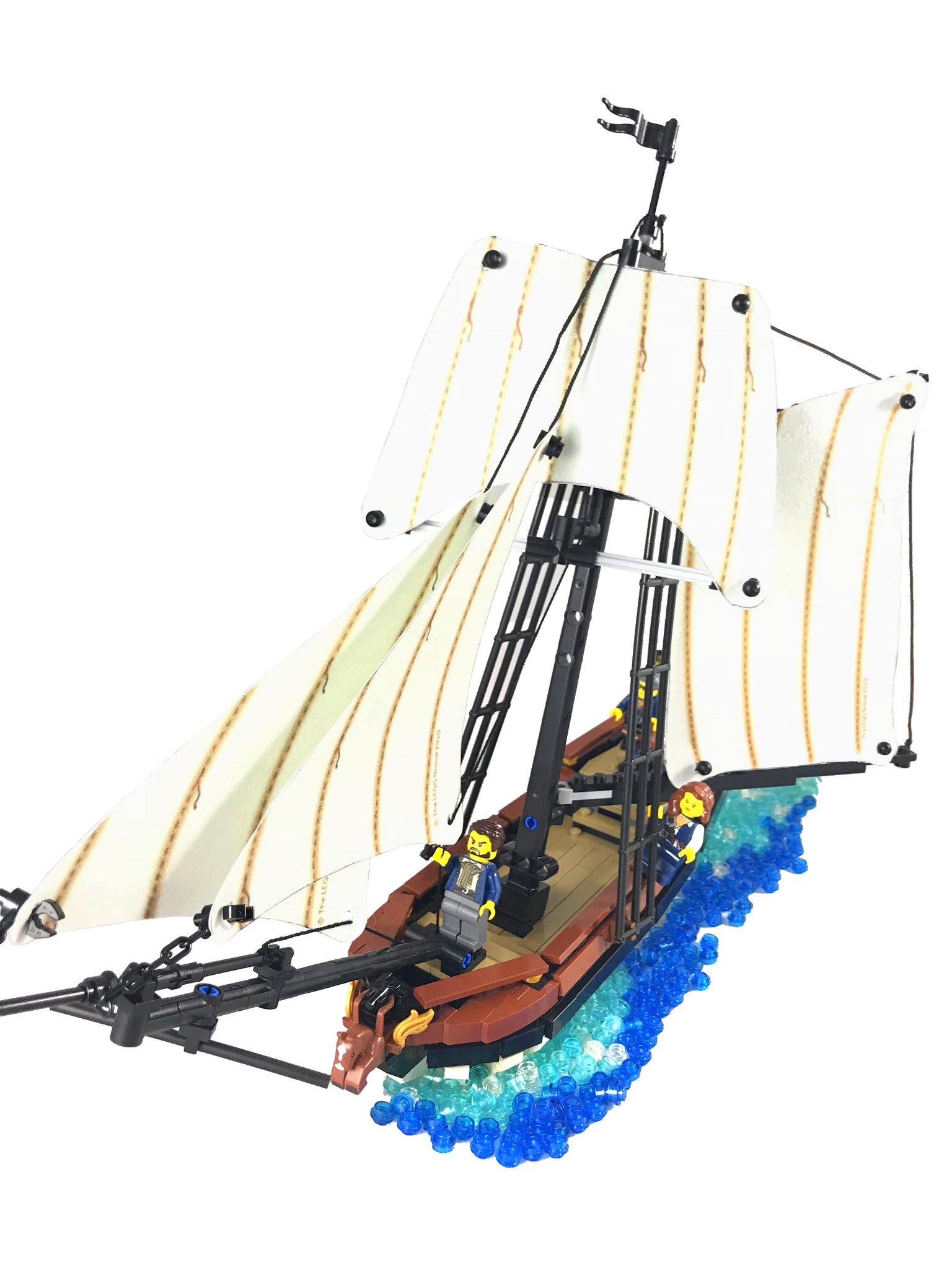 About the Builder…
Tom Skippy is another talented contributor to Brethren of the Brick Seas. He loves building depictions of ships and building from the Age of Sail era and occasionally dabbles in the Medieval era. You can view more of his superb work on Flickr.
---